Posted November 23, 2021
By Ray Blanco
Where to Now: What's Next for the Two Biggest Cryptos
Not too long ago, bitcoin saw a major correction which cut its price by about 50%. Ethereum also caught the ax and corrected just below $2,000. 
But the story doesn't end there, bitcoin and ethereum went on huge rallies to break into new all-time high territories. 
Following the rallies, however, both bitcoin and ethereum saw pullbacks after touching new highs. Nothing unheard of going on here… 
So that brings us to today… Where are we, and where do we go from here? 
Currently, bitcoin is about $10k off its all-time highs, and ethereum is about $500 off. 
It's been a rough week for the two flagship cryptos as they struggled to catch their footing and resume the rally, but things are looking up today. 
As I write this update, bitcoin is up over 3% while ethereum is up over 7%. 
Let's dig into bitcoin first… 
Bitcoin has seen a bit of a mixed morning session following Monday's pullback.
Like I mentioned, bitcoin is currently up about 3% to $57,650.
Earlier this morning, we saw bitcoin fall to a late morning low of $55,400 before making its move back to the upside.
Steering clear of the first support level around $54,845, Bitcoin rose to a late morning high of $57,750.
Bitcoin certainly has some resistance to get through around the $58,600 level, and support from the broader market is needed to make a break back toward $60,000.
If we see an extended crypto rally, bitcoin could test resistance at $60,000 before any pullback.
Looking at ethereum, things are looking a little better than they are with bitcoin… 
Again, ethereum is up over 7% to $4,380 right now. Aside from a dip before 8:00 AM EST, ethereum's rally has remained intact on the way up. It was also able to break through a few resistance levels. 
Barring any major developments, it's looking like we might see an extended crypto rally after all… 
One interesting thing about crypto is that the 'market' is never closed. Crypto trading can happen at all hours of the day and on weekends as well. 
Luckily, I'll be keeping an eye on things to bring you up-to-date news on any developments. 
To a bright future,
Ray Blanco
Chief Technology Expert, Technology Profits Daily
AskRay@StPaulResearch.com
Next article
Crypto Craze: Cryptocurrency Hits Record Inflows
Posted November 29, 2021
By Ray Blanco
There's been no shortage of exciting crypto news lately, and today is no different. Whether the news is big or small, cryptocurrency continues to be one of the most active topics in the world. And while the markets took a break for the holiday last week, cryptocurrency trading was as busy as ever.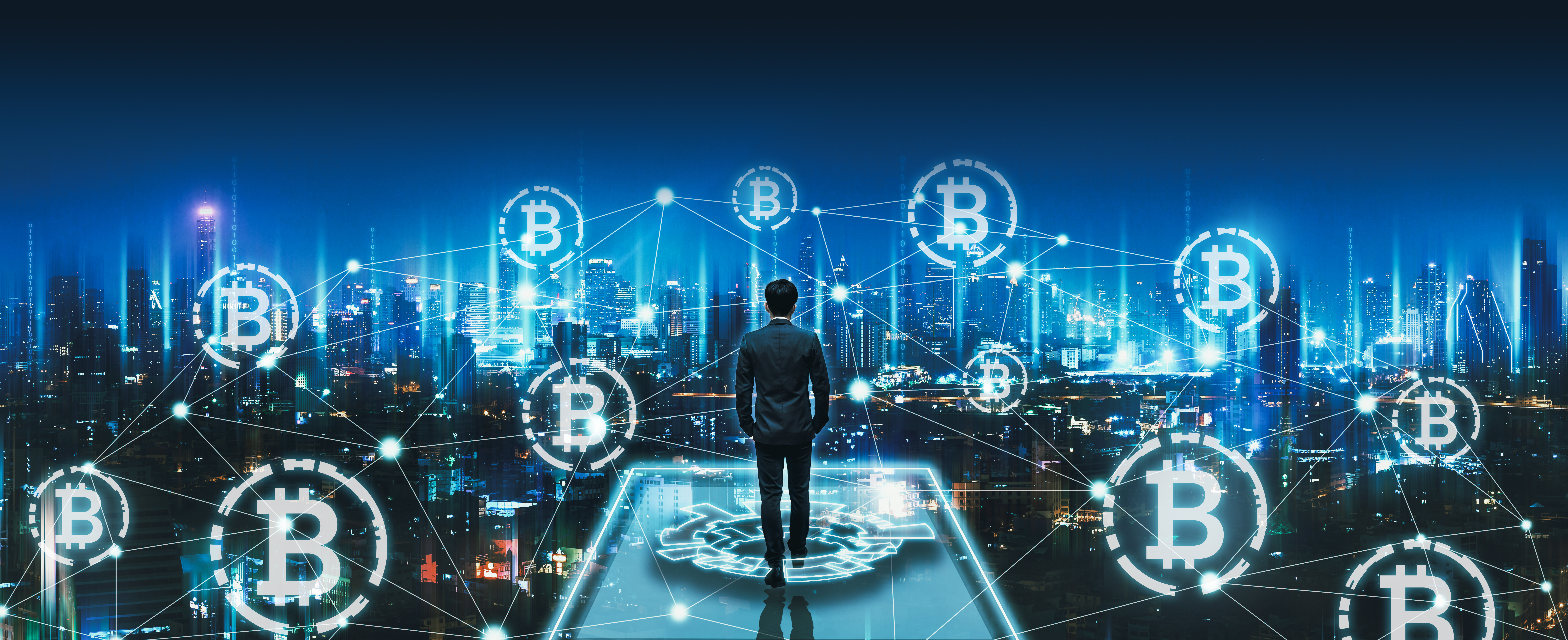 We Might See "Crypto Cities" Sooner Than You'd Think
Posted November 22, 2021
By Ray Blanco
Before we get into today's update, I just wanted to mention that we have a shortened trading week this week. The Market will be closed for Thanksgiving this Thursday and closed for a half day on Friday. With that quick housekeeping note, let's get into it.
Step Into the World of Altcoins
Posted November 19, 2021
By Ray Blanco
There are quite a few coins that have done very well lately, and neither of them is bitcoin or ethereum.
The Future of Crypto is Spelled E-T-H (Not B-T-C)
Posted November 18, 2021
By Jonathan Rodriguez
Here's why ETH is the future of crypto.
Don't Call it a Bitcoin Breakdown
Posted November 17, 2021
By Ray Blanco
Following a rally to new all-time highs, it looks like Bitcoin has started to stabilize around $60k.
Looking Ahead to a Virtual Earth
Posted November 16, 2021
By Ray Blanco
Last week, Nvidia hosted its annual GTC (GPU Technology Conference) event. And as one could imagine, a big topic was the metaverse.
Bitcoin Just Got a Major Upgrade
Posted November 15, 2021
By Ray Blanco
It can be hard to keep track of the number of cryptocurrencies there are. It gets even more difficult to keep track of all their applications… Of course, not all coins are created equal and there are some that you've never heard of, or ever will. On the flipside, there are the coins on the forefront, such as Bitcoin. But Bitcoin isn't the end all be all.