Posted December 02, 2020
By Ray Blanco
When to Expect Your Next Satellite Profit Play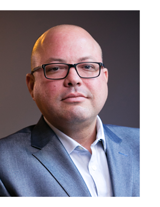 Hi! Ray here.
I hope you had a Happy Thanksgiving.
Right now, my team and I are putting the finishing touches on your next monthly issue. In it we share one publicly traded stock that stands to benefit from the launch of Elon Musks satellite internet, Starlink.
Plus, Ill share some important updates on our Apple-Fi plays!
You wont want to miss it. Its scheduled to hit your inbox Friday.
Today, I want to take some time to answer some questions we received. Lets jump right in
Reader Mail
First question comes from Matt:
I have bought a lot of your recommendations, but now when do I sell?
Hi, Matt! Thanks for writing in!
Rest assured, Im keeping a close eye on every stock we hold in the Technology Profits Confidential open model portfolio. And when it is time to sell any of those companies, I will send you an email alert telling you exactly what to do.
That being said, everyone is in a different financial situation. If you want to take some money off the table at any time, you should. You should never be losing sleep over the money you have invested. Do whats right for you.
My promise to you is I will never leave you in the dark. Every Friday I will provide you with updates on where we stand in the model portfolio. And if you are ever unsure of what my recommendation is on a certain company, you can just look at the online portfolio for the most up-to-date information. You can find it here.
Next question is from Hildegard:
How can I make sure I am getting the emails I paid for?
To ensure you never miss an action-packed issue or email alert, make sure you whitelist us.
Click here for whitelisting instructions.
We also keep an archive of everything we send on our members-only website: www.sevenfigurepublishing.com.
Our last question is from longtime reader Amit:
Can I get a copy of the reports on Apple-FI and virtual reality? I saw them promoted, but do I have access as a member?
Hi, Amit! And yes!
As a Technology Profits Confidential member, you have access to all Tech Profits research reports. You can find a full list on our website right here.
And for your convenience, simply click the links below for the two reports you are looking for:
AskRay@SevenFigurePublishing.com
.To a bright future,
Ray Blanco
Next article
1 Stock to Shine in the Biotech Renaissance
Posted December 03, 2020
By Ray Blanco
Description: Small biotech names that are often overlooked by the markets are getting attention they wouldnt have otherwise got. Today, Im going to show you one way you can profit from the upswing in the entire biotech sector. And Im not talking about buying into Big Pharma. There is a much more lucrative profit opportunity by staying small
Buy Alert! This Breakout 5G Stock Could Earn You a Quick 30% Profit
Posted June 17, 2021
By Jonathan Rodriguez
Today, J-Rod shows you how a tiny tech company could hand you a 30% profit as fast 5G internet finally takes hold.
The Bitcoin Bottom Is In
Posted June 16, 2021
By Jonas Elmerraji
For the past month or so, we've been talking about Bitcoin – in particular, we've been looking at the cryptocurrency's long-term prospects as it underwent a painful correction.
New Quantum Record Broken!
Posted June 14, 2021
By Ray Blanco
The summer doldrums are upon us. And every week it seems like we're waiting for the other shoe to drop to send the markets in some direction. All the while, though, tech continues to break more and more records. And the future's looking bright!
1,000% Swing for This Stock in One Day
Posted June 11, 2021
By Ray Blanco
Small biotech stocks are notorious for their price volatility. The reason behind this is the nature of the stocks themselves. Small biotech companies don't have the capabilities of funding a lot of...
Warning: America Is Under Attack
Posted June 10, 2021
By Jonathan Rodriguez
Due to a set of recent cyberattacks, businesses, consumers and the government are spending billions to shore up their digital defense against cybercrooks. That's why today, I'd like to revisit the one cybersecurity stock you need to take advantage of this trend.
Bitcoin Hacked!?
Posted June 09, 2021
By Jonas Elmerraji
The Colonial Pipeline saga isn't done yet. The feds just announced that they successfully seized $2.3 million of the $4.4 million ransom paid in Bitcoin last month… but isn't Bitcoin supposed to be untraceable?