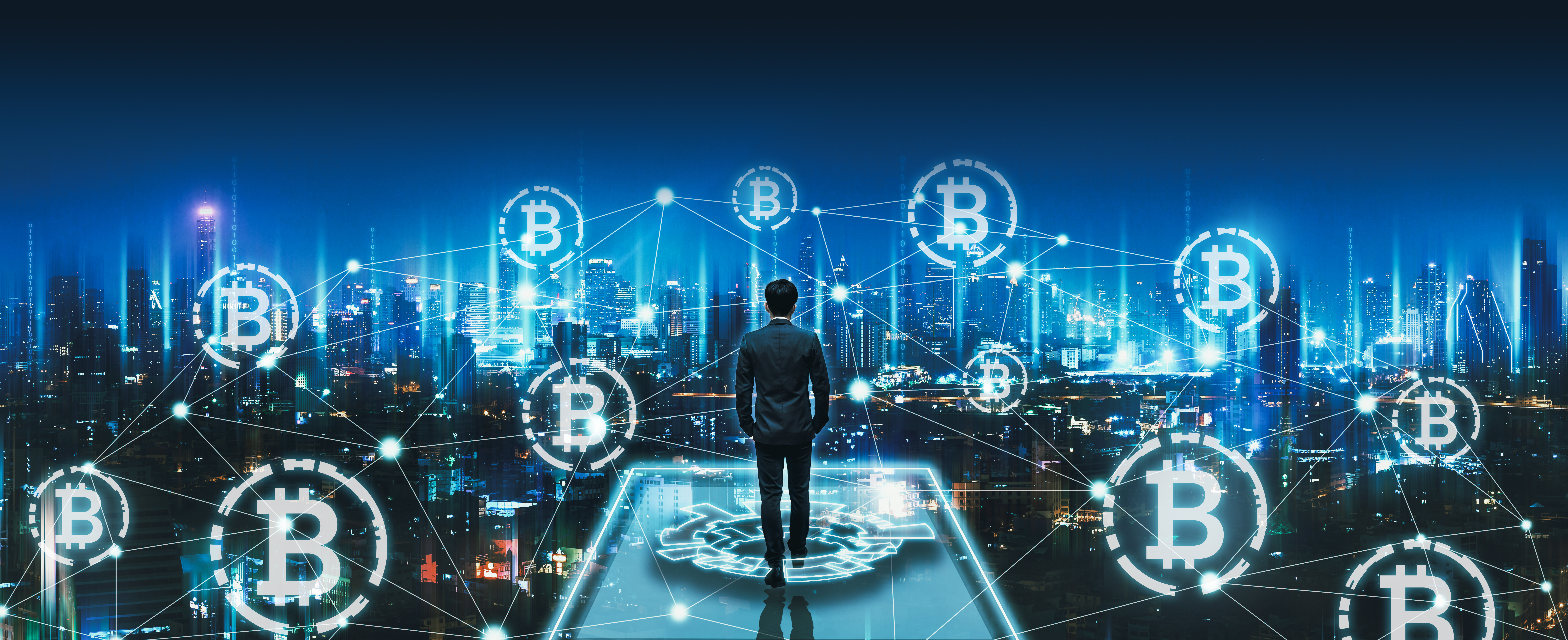 Posted November 22, 2021
By Ray Blanco
We Might See "Crypto Cities" Sooner Than You'd Think
Before we get into today's update, I just wanted to mention that we have a shortened trading week this week. 
The Market will be closed for Thanksgiving this Thursday and closed for a half day on Friday.
With that quick housekeeping note, let's get into it. 
What would a city run entirely by cryptocurrency look like? 
Well, it turns out we might not have to wait that long to see… 
Read below for more on that and everything I have my eye on this week…
El Salvador Planning to Build 'Bitcoin City'
Not too long ago, the El Salvadoran government set up a Bitcoin mining facility that utilizes the Conchagua volcano for the energy requirements. 
Now, El Salvador is planning to build the world's first 'bitcoin city'. 
The city will be issued off bitcoin bonds and will be free of income, property and capital gains taxes.
The current plan is to issue $1 billion in tokenized US-dollar denominated 10-year bonds.
The UN Sends Elon Musk its $6 Billion Plan to Combat World Hunger.
Twitter clashes are not uncommon to Tesla CEO Elon Musk… 
Musk recently butted heads with David Beasley, the director of the UNs World Food Program, claiming he would sell Tesla stock to fund a plan to combat world hunger if the WFP could describe "exactly how" it would work.
Another stipulation from Musk was that "it must be open source accounting, so the public sees precisely how the money is spent."
With a plan laid out now, it'll be interesting to see where things go from here. 
Apple has a New, Aggressive Target for its EV Launch 
There are always a few rumors circulating about the potential for an Apple car. 
However, it looks like we might see one sooner rather than later. 
Apple reportedly wants to debut a fully driverless electric vehicle by 2025.
This would put them ahead of the 2026-2028 estimate that engineers had been planning for.
The Next Big Startup Craze? Space Junk Removal 
In a recent test, Russia launched a missile at one of its own satellites to test its anti-satellite capabilities. 
This test created at least 1,500 units of space debris and is a fresh reminder of the problem of space junk. 
With a new space race emerging among private enterprises, the cosmos could grow even more crowded.
As elbow room in our immediate space becomes few and far in between, some companies are looking at the business opportunity of becoming interstellar garbage removers.
China Brings Down the Regulatory Hammer Again
A few of China's biggest tech companies caught another swing of the regulatory hammer...
Alibaba, Tencent, and Baidu all got hit with antitrust fines over the weekend. 
These are just more fines in China's year long campaign to clamp down on big tech. 
To a bright future,
Ray Blanco
Chief Technology Expert, Technology Profits Daily
AskRay@StPaulResearch.com
Next article
Where to Now: What's Next for the Two Biggest Cryptos
Posted November 23, 2021
By Ray Blanco
Bitcoin and ethereum have seen some interesting price action lately
Crypto Craze: Cryptocurrency Hits Record Inflows
Posted November 29, 2021
By Ray Blanco
There's been no shortage of exciting crypto news lately, and today is no different. Whether the news is big or small, cryptocurrency continues to be one of the most active topics in the world. And while the markets took a break for the holiday last week, cryptocurrency trading was as busy as ever.
Step Into the World of Altcoins
Posted November 19, 2021
By Ray Blanco
There are quite a few coins that have done very well lately, and neither of them is bitcoin or ethereum.
The Future of Crypto is Spelled E-T-H (Not B-T-C)
Posted November 18, 2021
By Jonathan Rodriguez
Here's why ETH is the future of crypto.
Don't Call it a Bitcoin Breakdown
Posted November 17, 2021
By Ray Blanco
Following a rally to new all-time highs, it looks like Bitcoin has started to stabilize around $60k.
Looking Ahead to a Virtual Earth
Posted November 16, 2021
By Ray Blanco
Last week, Nvidia hosted its annual GTC (GPU Technology Conference) event. And as one could imagine, a big topic was the metaverse.
Bitcoin Just Got a Major Upgrade
Posted November 15, 2021
By Ray Blanco
It can be hard to keep track of the number of cryptocurrencies there are. It gets even more difficult to keep track of all their applications… Of course, not all coins are created equal and there are some that you've never heard of, or ever will. On the flipside, there are the coins on the forefront, such as Bitcoin. But Bitcoin isn't the end all be all.