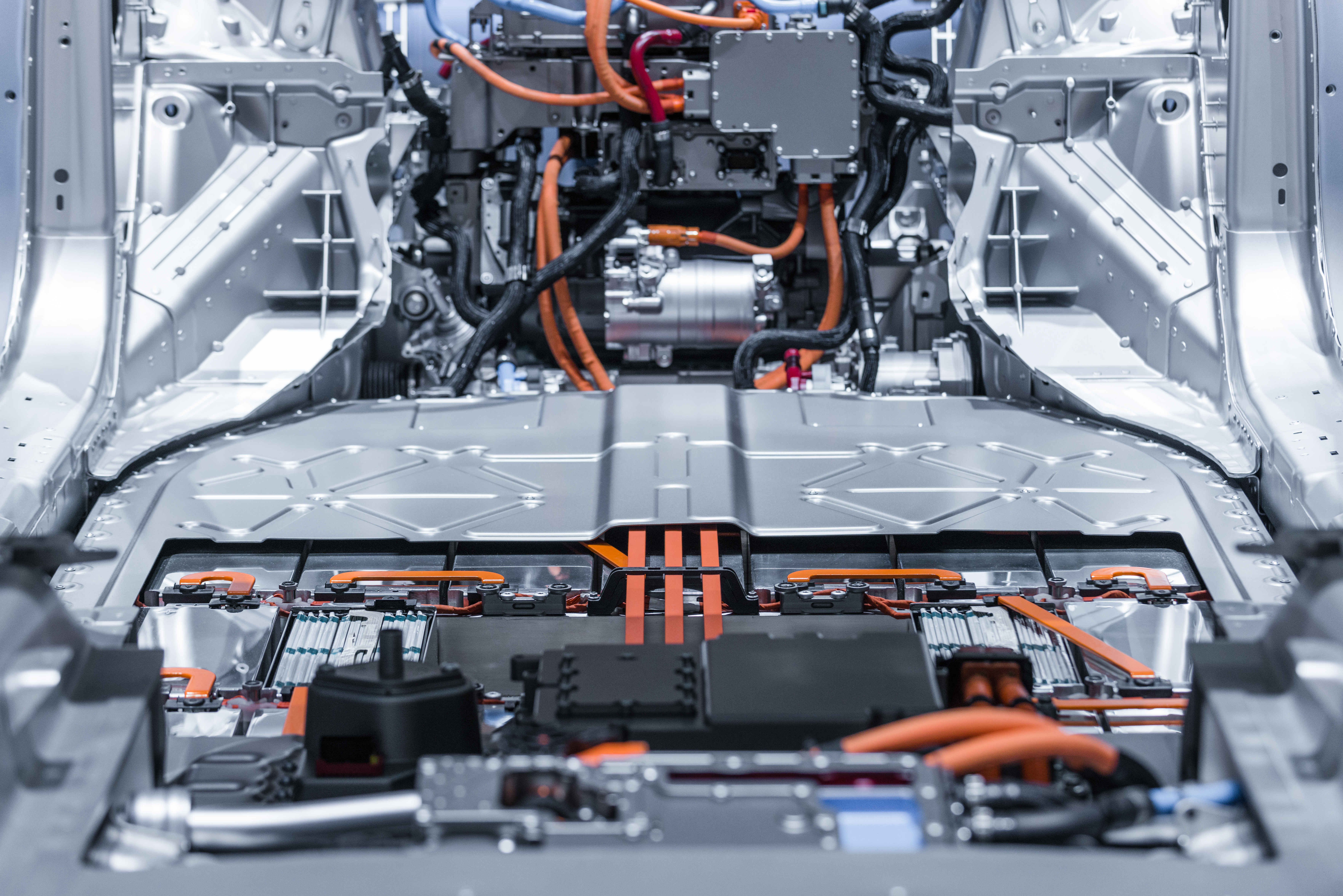 Posted July 08, 2021
By Jonathan Rodriguez
The Secret to Summertime Stock Trading Success
All right, all right!
I'm J-Rod and welcome to Stocks That Rock.
Each week, I turn up the volume on a breakout stock that will make your retirement account sing.
Today, I'm going to show you how to earn a 50% gain on a soaring EV stock.
Click the image below to get started.
Video Notes:
As I told you in last week's video...
The summer is a tough time to make money in the stock market.
But...
While some investors choose to sit this time of the year out...
We've seen some of our biggest gains here at Stocks That Rock in the summer.
Last year, we booked a 131% max gain on Sunrun Inc. from July to October.
And here's the secret to our success...
Trade breakout stocks!
That is, stocks that rise above key points of resistance on their charts.
These stocks have proven that they have what it takes to keep their rallies rolling.
The stiffer the resistance, the more likely that level will hold support as shares move higher.
And that downside protection makes all the difference, especially when trading in choppier markets.
Today's stock that rocks is one such breakout that's ready to ride... Aspen Aerogels Inc. (ASPN).
Aspen makes insulation for electric-vehicle batteries and the energy infrastructure industry.
Their PyroThin EV thermal barriers are made of high-performance "aerogels" that prevent batteries from melting down.
And in the event a battery overloads and gets too hot...
Aspen's barriers, which are non-combustible, help reduce the chance of fire.
Its stock surged higher last week after announcing a $75 million private placement deal with Koch Strategic Platforms.
This investment will help Aspen scale its business more quickly.
And Aspen is already making monster moves in 2021.
The company just scored a big contract win with a major automaker.
And this deal could bring in more than $1 billion in revenue over the next 10 years.
On the EV opportunity alone, Aspen shares are up nearly 450% over the past year...
That absolutely smokes the industrial sector and the S&P 500, which grew just 49% and 38%, respectively.
But here's why I like Aspen right now…
The Koch deal helped the stock break out of its pullback and push to a new all-time high.
My near-term price target on this stock is $36...
Which is the stock's $10 trading range from $26 to $16 added to the breakout point.
That gives you an upside of at least 4% from the stock's current level.
But I think this stock could soar to $50 before the end of the year on surging EV sales in the U.S. and Europe.
A move to $50 offers you an upside of nearly 50% from where shares trade now.
So this cool company could be your ticket to a hot gain this year.
Thanks for watching today's video.
If you like what you saw, make sure you hit the like button and subscribe to the Rich Retirement Letter channel on YouTube.
So that you get these videos as soon as they are published.
Seriously... hit "Subscribe" right now!
Thanks again for watching.
And for Rich Retirement TV, I'm J-Rod and I'll see you next week.
On the hunt,
Jonathan Rodriguez
Next article
George wants to talk
Posted July 09, 2021
By Ray Blanco
We've been talking a lot about how tech is a deflationary idea. And today we're joined by acclaimed futurist George Gilder, who has a unique take on AI and what it means for the future.
The Path to Treating Alzheimer's
Posted July 30, 2021
By Ray Blanco
Alzheimer's is one of the most heartbreaking diseases out there. But we may be closer to a cure than you think…
Three Pro Tips to Keep Your Head Up When Stocks Go Down
Posted July 29, 2021
By Jonathan Rodriguez
All right, all right! I'm J-Rod and welcome back to Stocks That Rock. Each week, I turn up the volume on a breakout stock that will rock your retirement account. Today, however, we're...
Bitcoin's Knocking on $40K! (What You Need to Know)
Posted July 28, 2021
By Jonas Elmerraji
Just like that, the Bitcoin breakout's back in play. But does it have teeth this time?
Artificial Intelligence Is Under Attack…
Posted July 27, 2021
By Ray Blanco
The campaign against Big Tech has been ramping up and this latest piece of legislation against AI is one of the most restrictive yet. Here's where I believe their thinking is all wrong…
Amazon Accepting Bitcoin?
Posted July 26, 2021
By Ray Blanco
Despite fears of the new Delta variant, the economy's booming. And many of these fears like inflation don't seem to be slowing anything down. All the while, there are some exciting things we're looking at on the horizon.
Apple, Tesla, Biogen: What I'm Looking for in Next Week's Earnings…
Posted July 23, 2021
By Ray Blanco
Earnings season for the Big Tech companies has kicked off! And what a ride thus far. Plenty of companies have beaten their expected revenue goals. And next week I have my eye on...