Posted November 10, 2021
By Ray Blanco
The Neverending Chip Shortage
The global chip shortage continues to ravage supply chains all over the world. 
Advanced electronics manufacturers are having trouble keeping up with demand. And I suspect that problem will only worsen as we settle into the holiday season. 
Still, microchips can be found in many more products aside from advanced electronics… 
Consumer electronics manufacturers, carmakers, and even home appliances companies are all feeling the pressure of the chip shortage. 
So, how does this translate to the market? 
For starters, there are a handful of chip makers pledging to put more investment into production to keep up with the growing demand. 
Aside from that, some of the premier names in the semiconductor industry have been surging as a result of price premiums and shortened supply. 
Companies like NVIDIA Corporation (NASDAQ: NVDA) and Advanced Micro Devices, Inc. (NASDAQ: AMD) have seen incredible performance while the world works to get itself out of this bottleneck. 
On the flip side of this, there are also plenty of companies that stand to suffer until this shortage can get resolved. 
Most obviously would be advanced consumer electronics manufacturers like I mentioned above. 
But that's not all… 
Automakers, home appliance manufacturers, and more are all having trouble meeting production targets and earnings estimates. 
In fact, many big-name automakers have had downright disappointing earnings results since the chip shortage started to affect supply chains. 
Automakers across the globe are reporting falling revenue and missed production estimates.
So, when will it end? 
Experts estimate that we might not be out of this bottleneck until 2023, potentially even later, so it becomes a toss-up on when this might end.
The fact is, the chip shortage isn't going away anytime soon. So, it's important to pivot and make this unfortunate situation work in your favor. 
To a bright future,
Ray Blanco
Chief Technology Expert, Technology Profits Daily
AskRay@StPaulResearch.com
Next article
Will the Chip Industry Be Nationalized?
Posted November 11, 2021
By Guest Contributor
The US will experiment with techno-fascism, even perhaps de facto nationalizing the entire industry, but it will come no closer to satisfying demand.
Crypto Craze: Cryptocurrency Hits Record Inflows
Posted November 29, 2021
By Ray Blanco
There's been no shortage of exciting crypto news lately, and today is no different. Whether the news is big or small, cryptocurrency continues to be one of the most active topics in the world. And while the markets took a break for the holiday last week, cryptocurrency trading was as busy as ever.
Where to Now: What's Next for the Two Biggest Cryptos
Posted November 23, 2021
By Ray Blanco
Bitcoin and ethereum have seen some interesting price action lately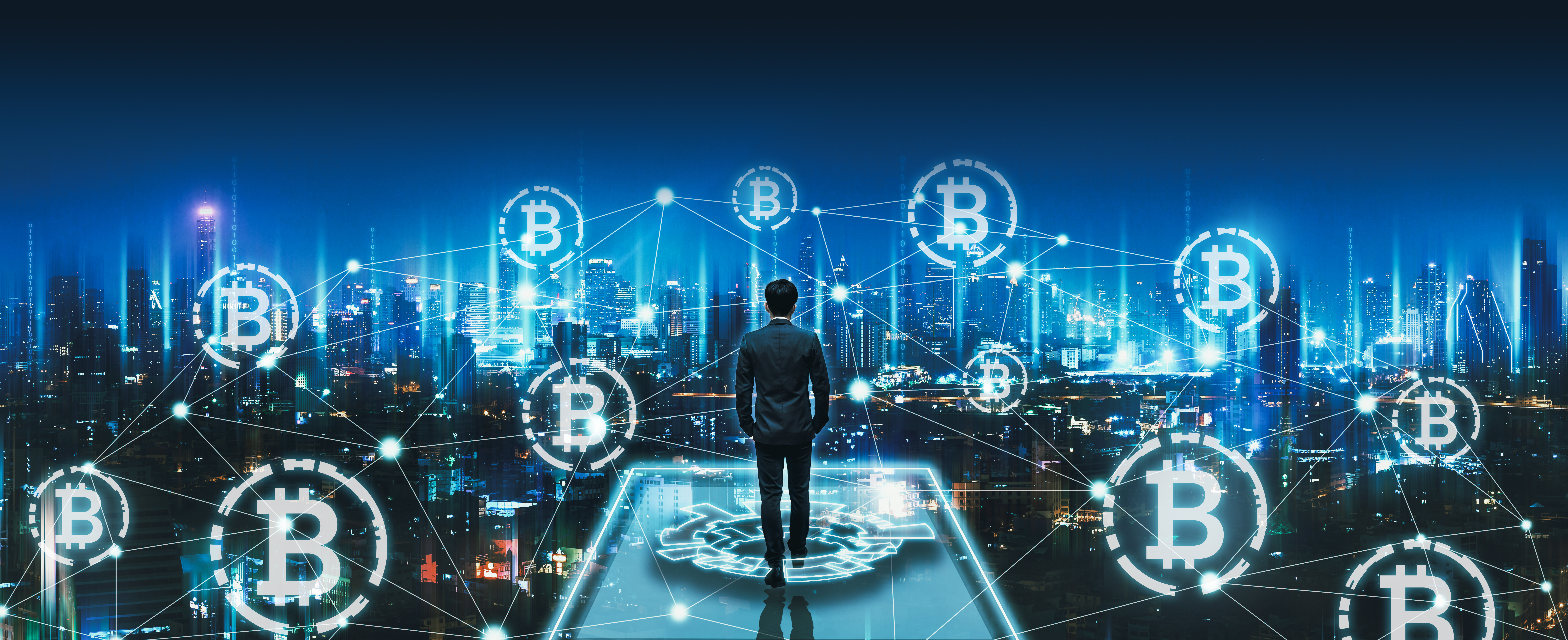 We Might See "Crypto Cities" Sooner Than You'd Think
Posted November 22, 2021
By Ray Blanco
Before we get into today's update, I just wanted to mention that we have a shortened trading week this week. The Market will be closed for Thanksgiving this Thursday and closed for a half day on Friday. With that quick housekeeping note, let's get into it.
Step Into the World of Altcoins
Posted November 19, 2021
By Ray Blanco
There are quite a few coins that have done very well lately, and neither of them is bitcoin or ethereum.
The Future of Crypto is Spelled E-T-H (Not B-T-C)
Posted November 18, 2021
By Jonathan Rodriguez
Here's why ETH is the future of crypto.
Don't Call it a Bitcoin Breakdown
Posted November 17, 2021
By Ray Blanco
Following a rally to new all-time highs, it looks like Bitcoin has started to stabilize around $60k.