Posted November 18, 2021
By Jonathan Rodriguez
The Future of Crypto is Spelled E-T-H (Not B-T-C)
It's Jay Rod here and welcome to Stocks That Rock. 
Each week, I turn up the volume on a breakout stock or crypto that will rock your retirement account. 
And this week I'm going to tell you why Ethereum is the future of crypto, and the three reasons why you need to get on this bandwagon right now.
So, as you know, you did not get a video from me last week, because I was on assignment at the COSM Technology Conference in Bellevue, Washington. 
The conference was hosted by George Guilder's Discovery Institute, and it had a really good collection of industry experts, academics, and companies all centered around some of the most important topics and trends in technology, such as crypto, artificial intelligence, Metaverse. 
We even got a really good spirited debate between George Gilder and former speaker of the house, Newt Gingrich on China and whether or not they're a friend or a foe, especially when it comes to technology.
So a lot of really good information, but the one takeaway that I really got from the conference after three days of really good conversation was that really the future is crypto. 
Crypto is now in the mainstream. It's not going anywhere. 
And actually the future of crypto itself is not spelled B-I-T-C-O-I-N. It is spelled E-T-H for Ethereum. 
No one really at the conference at all was talking about Bitcoin, whether the speakers on stage, or the attendees that I had an opportunity to speak with.
So with that said, here are the three things you need to know about Ethereum and why I love the coin right now. 
First off, what separates Ethereum from Bitcoin is its virtual machine. And the virtual machine is what allows for these smart contracts. 
The legal binding documents between two parties exchanging Ethereum. Bitcoin does not have anything like this, and it's allowed Ethereum to be the flourishing network upon which new economies have been built. 
An artist named Beeple was able to sell an NFT for $70 million. And this whole economy of NFTs is being built on Ethereum or Ethereum like networks because of these virtual machines and these smart contracts.
It's great. I mean, I kind of straddled both worlds as a financial analyst, getting a chance to look at Ethereum, but also as a musician, this NFT economy is really putting power back in the hands of creators and allowing creators to directly interact with their patrons, with folks that they're selling their wares to. It's fantastic. 
And we're just in the early innings of this movement.
I also saw a really good presentation from Jules Urbach, the CEO of a company called OTOY, and they've got this giant network of cryptocurrency minors in their GPUs connected to basically render digital graphics and special effects, which can be a very taxing operation on a single machine. 
They're spreading out the render across many different computers. 
They're allowing artists that would not have had the compute power to do this, to make commercial level graphics on a laptop, right? This is what Beeple does, and OTOY built their cryptocurrency or their NFT network on Ethereum. 
These new world economies are really thriving on cryptocurrency and specifically on Ethereum.
Third reason you should be on Ethereum right now is my favorite, the coin just broke out. 
So if you've been watching my videos for a while, you know I put out a recommendation for Ethereum back in August. And since that time, the coin has surged nearly 50%, and I think it's got a lot more room to run. 
You take a look at its chart and you see the coin's traded in this tight range between 3,950 and 1,950. 
And you see, back in October, we got that big break above 3,950. Put very simply, you slap that $2,000 range on top of 3,950, which gives you 5,900, which is a massive price target. 
You might look at cryptocurrency right now, and say Jay Rod, why on earth are you recommending a coin that's taken it on the chin this week? Because in the last year and a half, two years, you have not had very many opportunities to pick up Ethereum on the dip. 
This may be one of the few opportunities you get. 
I don't believe Ethereum's going anywhere. 
I think if anything, it's more valuable than Bitcoin, because of its virtual machine, because of these smart contracts. It's cheaper than Bitcoin and it has a lot more going for it.
All right, to sum up, the three reasons I love Ethereum right now, number one, that beautiful, virtual machine that enables smart contracts. 
It puts it in a whole nother category than Bitcoin. 
Number two, these smart contracts are enabling multi trillion dollars worth of economy to be built out of virtually thin air. 
Third reason, breakout. Go hop on this coin, buy it at a discount, and watch this crypto roll.
Thanks so much for watching today's video.
If you like what you saw, please hit the like button and subscribe to the Rich Retirement TV YouTube channel so that you never miss out on one of these great videos. 
And if you've got a question or comment, please, leave me a comment below this video, or shoot me an email at askjrod@stpaulresearch.com. 
Thanks so much for bearing with me today. 
I know I'm a little bit froggy, but I'll be better next week. Thanks again.
Jonathan Rodriguez
Senior Analyst, Technology Profits Daily
Next article
Step Into the World of Altcoins
Posted November 19, 2021
By Ray Blanco
There are quite a few coins that have done very well lately, and neither of them is bitcoin or ethereum.
Crypto Craze: Cryptocurrency Hits Record Inflows
Posted November 29, 2021
By Ray Blanco
There's been no shortage of exciting crypto news lately, and today is no different. Whether the news is big or small, cryptocurrency continues to be one of the most active topics in the world. And while the markets took a break for the holiday last week, cryptocurrency trading was as busy as ever.
Where to Now: What's Next for the Two Biggest Cryptos
Posted November 23, 2021
By Ray Blanco
Bitcoin and ethereum have seen some interesting price action lately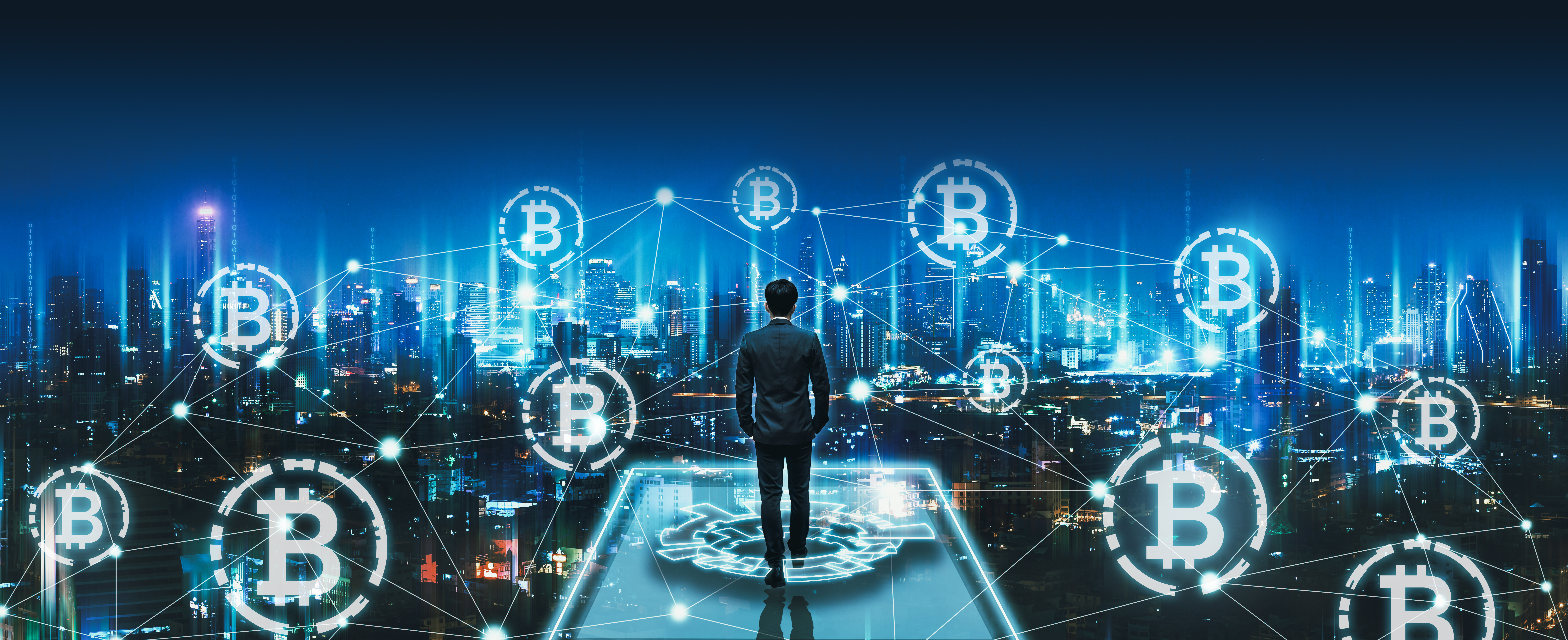 We Might See "Crypto Cities" Sooner Than You'd Think
Posted November 22, 2021
By Ray Blanco
Before we get into today's update, I just wanted to mention that we have a shortened trading week this week. The Market will be closed for Thanksgiving this Thursday and closed for a half day on Friday. With that quick housekeeping note, let's get into it.
Don't Call it a Bitcoin Breakdown
Posted November 17, 2021
By Ray Blanco
Following a rally to new all-time highs, it looks like Bitcoin has started to stabilize around $60k.
Looking Ahead to a Virtual Earth
Posted November 16, 2021
By Ray Blanco
Last week, Nvidia hosted its annual GTC (GPU Technology Conference) event. And as one could imagine, a big topic was the metaverse.
Bitcoin Just Got a Major Upgrade
Posted November 15, 2021
By Ray Blanco
It can be hard to keep track of the number of cryptocurrencies there are. It gets even more difficult to keep track of all their applications… Of course, not all coins are created equal and there are some that you've never heard of, or ever will. On the flipside, there are the coins on the forefront, such as Bitcoin. But Bitcoin isn't the end all be all.