Posted November 05, 2020
By Ray Blanco
The Election-Proof $5 Tech Titan NO ONE Is Talking About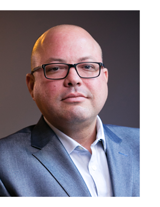 The elections on everyones minds right now.
Everywhere where you turn, its all anyone can talk about nowadays.
But no matter who is elected, there are some stocks that will be completely unaffected by the results specifically small-cap stocks.
Today, our Senior Researcher Jonathan J-Rod Rodriguez pinpoints exactly one of those stocks.
Whats even better is its only $5 right now!
Click the video below to see what he has to say
This industrial company focuses on internet of things solutions and specializes in machine-to-machine communication.
Their products allow for implementing AI into industrial processes.
Not only does this increase efficiency, but it also creates a safer work environment for those involved.
Its recently broken through some major resistance on the charts as well, so you wont want to miss this opportunity.
Click here now to see what J-Rod has to say.
To a bright future,
Ray Blanco
Next article
The Glossed-Over Election Win Catching the Eye of Big Tech
Posted November 06, 2020
By Ray Blanco
The election is grabbing the nations attention but a law just passed in California that mightve just given Big Tech a way to change their labor laws.
Buy Alert! This Breakout 5G Stock Could Earn You a Quick 30% Profit
Posted June 17, 2021
By Jonathan Rodriguez
Today, J-Rod shows you how a tiny tech company could hand you a 30% profit as fast 5G internet finally takes hold.
The Bitcoin Bottom Is In
Posted June 16, 2021
By Jonas Elmerraji
For the past month or so, we've been talking about Bitcoin – in particular, we've been looking at the cryptocurrency's long-term prospects as it underwent a painful correction.
New Quantum Record Broken!
Posted June 14, 2021
By Ray Blanco
The summer doldrums are upon us. And every week it seems like we're waiting for the other shoe to drop to send the markets in some direction. All the while, though, tech continues to break more and more records. And the future's looking bright!
1,000% Swing for This Stock in One Day
Posted June 11, 2021
By Ray Blanco
Small biotech stocks are notorious for their price volatility. The reason behind this is the nature of the stocks themselves. Small biotech companies don't have the capabilities of funding a lot of...
Warning: America Is Under Attack
Posted June 10, 2021
By Jonathan Rodriguez
Due to a set of recent cyberattacks, businesses, consumers and the government are spending billions to shore up their digital defense against cybercrooks. That's why today, I'd like to revisit the one cybersecurity stock you need to take advantage of this trend.
Bitcoin Hacked!?
Posted June 09, 2021
By Jonas Elmerraji
The Colonial Pipeline saga isn't done yet. The feds just announced that they successfully seized $2.3 million of the $4.4 million ransom paid in Bitcoin last month… but isn't Bitcoin supposed to be untraceable?