Posted November 10, 2020
By Ray Blanco
The Best Election Stock for the Next 4 Years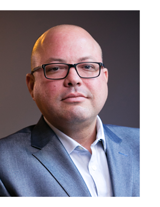 Its still too early to know exactly what the political makeup of the United States government will be.
The presidency is being contested and we wont know the political makeup of the Senate until January when Georgia has two runoff elections.
Regardless of the results though, there are certain sectors that are highly likely to thrive under either a Trump or Biden presidency.
Immediately, you think of areas that are shielded from political party. Aerospace, electric vehicle, or semiconductor stocks come to mind
But one sector has quietly made huge gains over the last 4 years.
And its one that you wouldnt think would thrive under both a Trump and Biden administration
Im talking about solar stocks.
Between 2009 and 2019, the cost of solar installations dropped by 70%, which made solar energy cost even cheaper than fossil fuels. The National Renewable Energy Laboratory estimated that solar energy costs on average between 3 and 6 cents per kilowatt-hour and fossil fuels cost between 5 cents and 17 cents per kilowatt hour.
This allowed solar companies to expand into new markets and install thousands more systems across the country as shown in the graph below.
With all of these factors combined, the Trump Administration took notice.
Last May, they gave the go-ahead for the Gemini Solar Farm Project a billion-dollar solar farm that will have enough capacity to power 260,000. It will be the biggest solar farm on public land thus far and is expected to be completed by 2023.
Combining the factors of industry advancements in the industry and public support, the United States became the second largest market of solar energy in the world second only to China.
Joe Biden has already come out in favor of renewable energy across the board, and solar energy is on his list of industries to support.
No matter who will be in the Oval Office, either administration is highly likely to publicly support solar energy expansion.
The question then is then, what is the best way to invest in solar as it continues to get cheaper and expand more?
Introducing SPDR S&P Kensho Clean Power ETF (NYSEARCA: CNRG).
CNRG is an ETF that holds a basket of stocks heavily favoring the solar industry.
But it doesnt stop there.
Those that run the fund are smart enough to hold other stocks as well such as those developing battery technology like Tesla.
Whats even better is this allows you to gain exposure to the best stocks of renewable energy without having to worry about getting burned on a single stock.
Solar tech has been trending cheaper for over a decade now.
And whether or not Donald Trump or Joe Biden are the next president of the United States
Solar stocks are expected to continue to thrive.
CNRG is your way to capitalize on this rapidly changing energy sector.
To a bright future,
Ray Blanco
Next article
3 Biotechs Breaking out on Vaccine News
Posted November 12, 2020
By Ray Blanco
While theres plenty of speculation about the timing and how accurate the announcement was no one can argue that the markets reacted positively to the news. And today Senior Analyst Jonathan J-Rod Rodriguez joins us to reveal three biotech stocks breaking out from the news.
Warning: America Is Under Attack
Posted June 10, 2021
By Jonathan Rodriguez
Due to a set of recent cyberattacks, businesses, consumers and the government are spending billions to shore up their digital defense against cybercrooks. That's why today, I'd like to revisit the one cybersecurity stock you need to take advantage of this trend.
Bitcoin Hacked!?
Posted June 09, 2021
By Jonas Elmerraji
The Colonial Pipeline saga isn't done yet. The feds just announced that they successfully seized $2.3 million of the $4.4 million ransom paid in Bitcoin last month… but isn't Bitcoin supposed to be untraceable?
This Company Just Broke Amazon
Posted June 08, 2021
By Ray Blanco
A good chunk of the internet went dark this morning. Anyone that tried to access Amazon, Spotify, Reddit, The New York Times, the BBC… got a big, fat error message. And that's...
What the New Alzheimer's Drug Means for You
Posted June 07, 2021
By Ray Blanco
This morning, the FDA approved its first Alzheimer's drug in nearly 20 years. This is huge news for the biotech industry and shows that there's hope for treating the disease. With this...
Asia's Chokehold on U.S. Manufacturing
Posted June 04, 2021
By Ray Blanco
Now that the economy is reopening, we're starting to feel the effects of the shutdown. And one of the most notable industries to be affected is semiconductor producers. Today we look at what's causing the shortage as well as solutions to make it so it never happens again.
MUST READ — Is Ford Motor's Stock a Smash Hit or "Trash It"?
Posted June 03, 2021
By Jonathan Rodriguez
In this week's installment of Stocks That Rock, J-Rod is taking a look at what's on your watchlist.