Posted November 12, 2021
By Ray Blanco
The American Highway Boom is Coming
The electric vehicle (EV) boom is coming… Before you know it, combustion engines will be a thing of the past and we'll be using charging stations instead of gas stations. 
Public and private entities alike are already getting on board, gearing up to spend billions of dollars building out the critical infrastructure needed for the influx of electric vehicles set to hit the road over the next decade.
And while wildfires, extreme weather and rising temperatures are battering the country — and the world — it's no secret that we are long overdue for decarbonization.
Transportation alone accounted for 29% of all U.S. greenhouse gas emissions in 2019 and the majority of that came from passenger vehicles.
Luckily, we are right around the corner of a full transition to EVs, which would certainly help the cause.
However, this transition brings additional challenges… In order to achieve widespread EV use, the country will need a lot more EV chargers — fast.
For starters, the majority of EV drivers will likely do the bulk of their charging at home.
But a lack of public charging infrastructure will prove difficult for those who live in apartments, and those who are cross-country travelers (i.e., long-distance delivery vehicles).
Currently it seems that the Biden administration is about to net funding for public EV charging stations over the next five years.
In a recently approved bill that Biden is slated to sign into law on Monday, about $7.5 billion is being set aside for EV charging and related programs. The target is to have 500,000 public charging stations by 2030.
We could also see an additional $5 billion in Department of Transportation grants.
But still, consulting firm AlixPartners has said that it expects it will require a lot more money to build out an adequate public charging network by 2030… about $50 billion as a rough estimate.
So, what goes into building a public charging station? Well, it's a little more involved than it might appear to be.
Every charging station requires three entities to work together.
First, you need a site host: any public space that can support a charging site (Walmart, a shopping mall, parking garage, etc.)
Next, you need a hardware provider, a company that provides charging stations.
Finally, you need a utility service provider: something to actually provide the electricity used to charge the vehicle.
As one could imagine, the coordination across all these entities can get complicated. Especially when you consider that we will need public charging stations across the country, state and local governments will come into play as well.
To make a long story short, we have our work cut out for us...
As always, I'll be sure to keep you up to date with the latest news surrounding the EV boom.
Stay tuned. There will be more to come.
To a bright future,
Ray Blanco
Chief Technology Expert, Technology Profits Daily
AskRay@StPaulResearch.com
Next article
Bitcoin Just Got a Major Upgrade
Posted November 15, 2021
By Ray Blanco
It can be hard to keep track of the number of cryptocurrencies there are. It gets even more difficult to keep track of all their applications… Of course, not all coins are created equal and there are some that you've never heard of, or ever will. On the flipside, there are the coins on the forefront, such as Bitcoin. But Bitcoin isn't the end all be all.
Crypto Craze: Cryptocurrency Hits Record Inflows
Posted November 29, 2021
By Ray Blanco
There's been no shortage of exciting crypto news lately, and today is no different. Whether the news is big or small, cryptocurrency continues to be one of the most active topics in the world. And while the markets took a break for the holiday last week, cryptocurrency trading was as busy as ever.
Where to Now: What's Next for the Two Biggest Cryptos
Posted November 23, 2021
By Ray Blanco
Bitcoin and ethereum have seen some interesting price action lately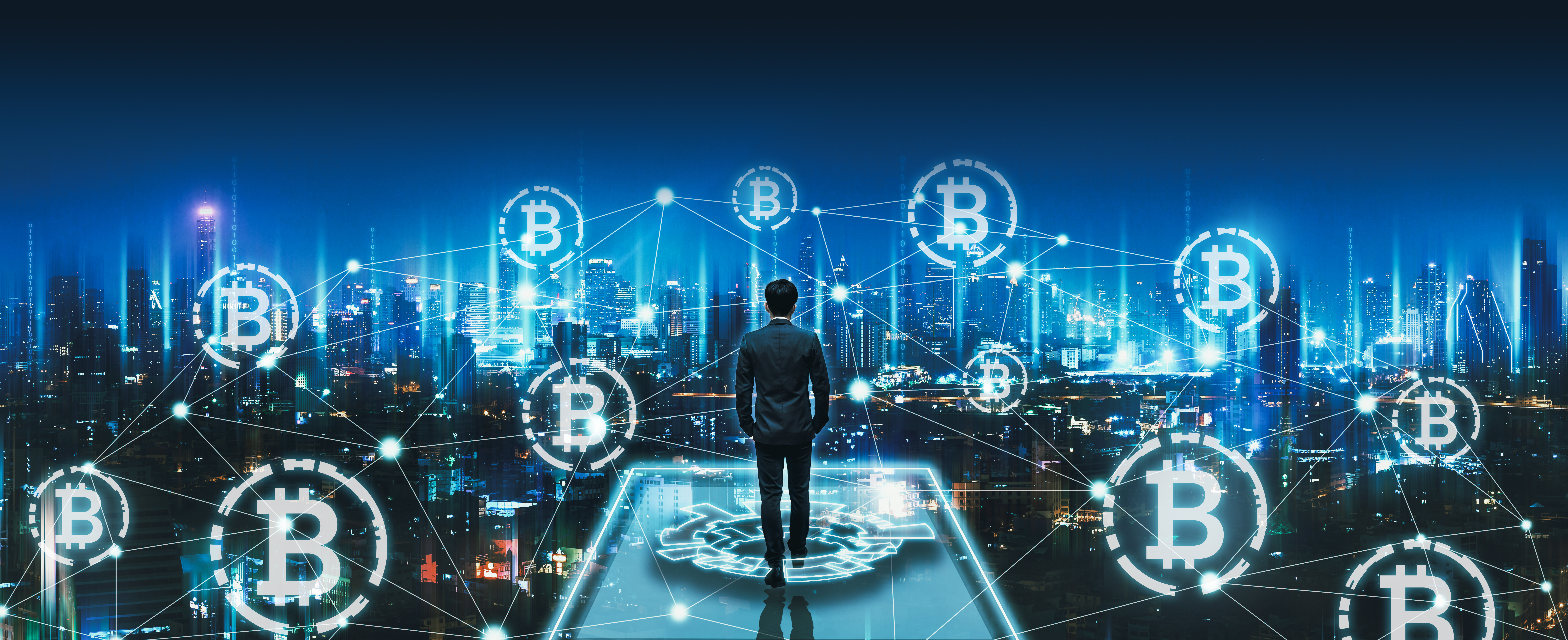 We Might See "Crypto Cities" Sooner Than You'd Think
Posted November 22, 2021
By Ray Blanco
Before we get into today's update, I just wanted to mention that we have a shortened trading week this week. The Market will be closed for Thanksgiving this Thursday and closed for a half day on Friday. With that quick housekeeping note, let's get into it.
Step Into the World of Altcoins
Posted November 19, 2021
By Ray Blanco
There are quite a few coins that have done very well lately, and neither of them is bitcoin or ethereum.
The Future of Crypto is Spelled E-T-H (Not B-T-C)
Posted November 18, 2021
By Jonathan Rodriguez
Here's why ETH is the future of crypto.
Don't Call it a Bitcoin Breakdown
Posted November 17, 2021
By Ray Blanco
Following a rally to new all-time highs, it looks like Bitcoin has started to stabilize around $60k.