Posted December 29, 2020
By Ray Blanco
SPAC Attack! The Most Exciting & Profitable Investments Right Now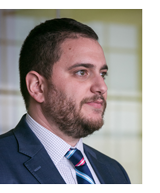 SPACs are flooding into the stock market in 2020 and that could be a great thing for you!
Special purpose acquisition companies, or SPACs, are publicly traded stocks with no actual business operations that exist for the sole purpose of taking other companies public.
Heres how it works
A SPAC goes public, full of investor cash and looking for an attractive privately held business to take public. Typically, a SPAC looks for an acquisition target with some kind of theme it could be electric vehicles, or maybe space tech or cannabis.
(Sometimes, SPACs have a specific acquisition target in mind when they go public. But they arent required to disclose it beforehand.)
Once theyre publicly traded, the clock starts ticking. In a typical arrangement, the SPAC has two years to make a deal or return its cash to investors.
The net result is more opportunities for investors.
And those are badly needed.
Today, there are about 25% fewer small-cap stocks on the market than there were in 1995.
Heck, the Wilshire 5000 index only has 3,473 components today there arent 5,000 U.S. stocks anymore!
And a research piece from Morgan Stanley notes that 90% of the stocks that have disappeared are small- and microcap companies.
Part of the reason is that its a pain to go public. Companies would rather turn to venture capital investors to raise cash than go through the IPO process and pay big fees to Wall Street.
Going public through a SPAC relieves some of those pain points.
And it also opens new opportunities for retail investors by bringing companies public that would have only been available for venture capital firms or private equity investors previously.
Weve seen some big wins from SPACs lately...
For instance, Virgin Galactic (NYSE: SPCE) went public through a SPAC in late 2019, only to surge more than 250% by February.
And new SPAC issues are flooding the stock market this year.
Just this week, hot private company Opendoor went public via Chamath Palihapitiyas Social Capital Hedosophia Holdings SPAC (NYSE: IPOB). IPOB is up 52% over the last month alone.
There are 108 SPACs on the market in 2020. Thats about double the number we saw last year.
Heres a list of some of the biggest that have already announced targets:
Expect many more SPAC opportunities to hit the market in the coming weeks and months.
Well be covering them in these pages as the opportunities unfold. Stay tuned!
Sincerely,

Jonas Elmerraji, CMT
Next article
The "New-Normal Tech" Set to Soar
Posted January 05, 2021
By Ray Blanco
Kingston, New York. Concord, North Carolina. Nampa, Idaho. What do all of these cities have in common? Theyre all Zoom towns. And there are thousands of them now across the country
Buy Alert! This Breakout 5G Stock Could Earn You a Quick 30% Profit
Posted June 17, 2021
By Jonathan Rodriguez
Today, J-Rod shows you how a tiny tech company could hand you a 30% profit as fast 5G internet finally takes hold.
The Bitcoin Bottom Is In
Posted June 16, 2021
By Jonas Elmerraji
For the past month or so, we've been talking about Bitcoin – in particular, we've been looking at the cryptocurrency's long-term prospects as it underwent a painful correction.
New Quantum Record Broken!
Posted June 14, 2021
By Ray Blanco
The summer doldrums are upon us. And every week it seems like we're waiting for the other shoe to drop to send the markets in some direction. All the while, though, tech continues to break more and more records. And the future's looking bright!
1,000% Swing for This Stock in One Day
Posted June 11, 2021
By Ray Blanco
Small biotech stocks are notorious for their price volatility. The reason behind this is the nature of the stocks themselves. Small biotech companies don't have the capabilities of funding a lot of...
Warning: America Is Under Attack
Posted June 10, 2021
By Jonathan Rodriguez
Due to a set of recent cyberattacks, businesses, consumers and the government are spending billions to shore up their digital defense against cybercrooks. That's why today, I'd like to revisit the one cybersecurity stock you need to take advantage of this trend.
Bitcoin Hacked!?
Posted June 09, 2021
By Jonas Elmerraji
The Colonial Pipeline saga isn't done yet. The feds just announced that they successfully seized $2.3 million of the $4.4 million ransom paid in Bitcoin last month… but isn't Bitcoin supposed to be untraceable?