Posted December 28, 2020
By Ray Blanco
SPAC Attack! How to Become Your Own SPAC Investor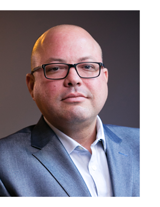 If you didnt see that yesterday, click here to read it now.
SPACs have been around since the 80s.
But its only in the past couple months that theyve really taken off.
The question then is why are they so hot right now?
Today I plan to answer that...
Plus, Ill show you how you can become your own SPAC investor.
The Hottest Investments on the Market
This past summer had the perfect environment for SPACs to take off.
There were several factors that contributed to their rise to popularity.
First off, we needed someone to test out the concept and show its success, and be the spark to ignite the flame.
Fortunately, one of the most famous entrepreneurs of all time, Richard Branson, stepped up to the plate in July 2019.
Virgin Galactic (NYSE: SPCE), his developing space tourism company, announced it would use a SPAC to IPO.
As we mentioned yesterday, the stock has done astoundingly well.
Jump forward to 2020 and you get the next piece of the puzzle.
The markets from March until most recently have been incredibly bullish.
This meant that investors had a lot of extra liquidity to throw around at smaller, more explosive investments.
SPACs offered them a perfect way to do this.
A lot of companies as well have been hesitant to go the normal IPO route to list. Many have recently had success using alternative methods. But most recently in the past year, SPACs have dominated the conversation.
How to Use SPACs to Your Advantage
With all of this in mind, the question remains: How do you sort the good SPACs from the bad ones?
There are really two major things that you should look for when youre evaluating a SPAC: whos the SPAC manager, and whats the company.
First is the SPAC managers themselves. Look at what theyve done in the past. Remember, the SPAC wont have a history, but those that run it should have some sort of record that you can look up. See if they have a good track record or does everything they touch turn out to be a flop?
There are a lot of red flags out there that you can spot if you use your head as well. Ask yourself, what are they going to get out of this deal, how is it structured and is there anything about the SPAC that feels off?
Next, if they have targeted a company to merge with, you want to look at that company.
Base this on how you would invest in any stock out there. If youre more aggressive, look for hot tech startups that have new, innovative ideas. If you want to play it safer, there are always solid, well-vetted private companies that can use SPACs to get onto the markets.
Look at Utz Brands Inc. (NYSE: UTZ), for instance.
Utz has been around for nearly 100 years and just decided to go public via a SPAC this past summer.
Utz is the fourth-largest distributor of salty snacks in America and has a solid foothold in the eastern U.S. Nobodys questioning whether Utz is a real business.
If you arent sure how to evaluate SPACs or need to get more information about the company, I would suggest talking to your broker or financial adviser directly.
A lot of times, they are able to give further analysis on the SPAC itself and know what to look for when evaluating a company.
Tomorrow, Ill end off SPAC week with a new SPAC play that is sure to reap you profits.
Stay tuned!
To a bright future
Ray Blanco
Next article
SPAC Attack! The Most Exciting & Profitable Investments Right Now
Posted December 29, 2020
By Ray Blanco
SPACs are flooding into the stock market in 2020 and that could be a great thing for you! Today, we go over what they are, where they exist and what you can do about it.
Warning: America Is Under Attack
Posted June 10, 2021
By Jonathan Rodriguez
Due to a set of recent cyberattacks, businesses, consumers and the government are spending billions to shore up their digital defense against cybercrooks. That's why today, I'd like to revisit the one cybersecurity stock you need to take advantage of this trend.
Bitcoin Hacked!?
Posted June 09, 2021
By Jonas Elmerraji
The Colonial Pipeline saga isn't done yet. The feds just announced that they successfully seized $2.3 million of the $4.4 million ransom paid in Bitcoin last month… but isn't Bitcoin supposed to be untraceable?
This Company Just Broke Amazon
Posted June 08, 2021
By Ray Blanco
A good chunk of the internet went dark this morning. Anyone that tried to access Amazon, Spotify, Reddit, The New York Times, the BBC… got a big, fat error message. And that's...
What the New Alzheimer's Drug Means for You
Posted June 07, 2021
By Ray Blanco
This morning, the FDA approved its first Alzheimer's drug in nearly 20 years. This is huge news for the biotech industry and shows that there's hope for treating the disease. With this...
Asia's Chokehold on U.S. Manufacturing
Posted June 04, 2021
By Ray Blanco
Now that the economy is reopening, we're starting to feel the effects of the shutdown. And one of the most notable industries to be affected is semiconductor producers. Today we look at what's causing the shortage as well as solutions to make it so it never happens again.
MUST READ — Is Ford Motor's Stock a Smash Hit or "Trash It"?
Posted June 03, 2021
By Jonathan Rodriguez
In this week's installment of Stocks That Rock, J-Rod is taking a look at what's on your watchlist.