Posted November 17, 2020
By Ray Blanco
Make $200k On Your Next EV Trade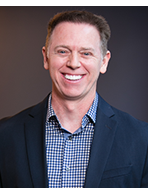 Dear Kyle,
Lithium-ion cells just got a huge vote of confidence.
Its a vote of confidence from an unlikely source, too a brand that caters exclusively to the wealthy elite societys richest people folks that earn more in interest every day than an average persons annual paycheck.
Im alluding to Bentley Motors.
Bentley, put simply, aims to produce the very best passenger cars on the planet derived from the very best materials assembled from the very best labor and engineering.
So when Bentley announced plans to build its first electric vehicle (EV), many thought it might push the envelope a bit, offering us a glimpse into the future of transportation. Perhaps Bentley would even use a next-generation battery technology like solid-state batteries to decadently thrust its EV down the highway.
Nope!
Bentley will rely on lithium-ion battery cells.
Its a smart move.
See, as lithium continues to evolve as a breakthrough technology against a backdrop of falling prices itll remain the go-to source for battery technology, likely until the middle of the decade.
And as further testament to where the car market is headed
We're living in the final decade of new internal-combustion-engined Bentley models, reports Autoweek, adding that Bentley plans to phase out gas and diesel-engine models entirely by 2030 as part of its transformation into an EV maker.[i]
But with the Global X Lithium & Battery Tech ETF (LIT) and the Global X Autonomous & Electric Vehicles ETF (DRIV) already sitting at all-time highs, how can you make money from the exploding EV market?
Turns out analyst Brittan Gibbons-ONeill has recently been following a trail of profits happening right now in the options market that shows this trend has some real money behind it.
Her full story is below.
Onward and upward,

Robert Williams
The Options Market Backs EV
Bentley joins other car manufacturers in the switch to electric vehicles.
And its not only eyeing up lithium-ion cells the company is also looking to use hydrogen-powered electric fuel cells over the longer term.
Both different kinds of energy are already used to power electric vehicles made by companies like Tesla and Toyota.
Bentley projects its first fully electric vehicle will launch in 2025, and as Robert said, it wont go fully electric until 2030.
But if youre looking to supercharge your gains over a shorter time horizon, options are a great way to do it.
Those already familiar with the trend are currently raking in cash in the options market using short-term call options in companies specializing in hydrogen fuel cells and companies specializing in lithium in order to get ahead.
Call options move like the shares theyre attributed to. When the underlying stock goes up, a call option has the opportunity to double if not triple those stock gains. The catch is, unlike a stock that you can hold for long periods of time, options have an expiration date. If the stock doesnt get to a price (predetermined by the buyer of the calls at the time of purchase) by the time it expires, the buyer more than likely walks away with nothing.
So when traders make huge options bets which would be the kind of options that have a short timeframe and rely on a significant pop in the stock in order to turn a profit its worth a deeper dive into whats going on.
Thats why when our system that flags unusual options activity zeroed in on a handful of key trades in the EV market, it grabbed my attention.
The lucky traders that participated in these buys over the past two weeks were able to get into an options play at just the right moment and slip out in just two weeks, having made tens if not hundreds of thousands of dollars.
But its not luck driving this sort of huge options activity.
You see, while the regular market is monitored by regulators that are able to spot chunks of shares being bought or sold, the options market is notorious for allowing investors to hide big trades because it operates by a different set of rules.
And those wanting to cash in on some inside information often use options to make a quick buck off of moves they know are coming.
Theres no way to prove this, of course, as our systems cant tell us who exactly makes each individual trade.
All we can do is follow the money and traders making random bets dont buy the number of call options I saw over the past two weeks
Making out Like Bandits
Since the beginning of November, its been obvious to me that something is happening in the EV market since the suppliers of that market have been seeing heightened options activity.
Investors are excited for a lot of reasons, whether it be the election, car manufacturers liking Bentley coming out in full support of EVs or even just general market enthusiasm.
But a few traders were exceptionally smart when it came to trading on that enthusiasm.
There are a few I want to point out to you today
Two hydrogen fuel cell companies FuelCell Energy (FCEL) and Plug Power (PLUG).
A company that provides charging stations for electric vehicles Blink Charging (BLNK).
And two lithium companies Lithium Americas Corp. (LAC) and Livent (LTHM).
All five of these stocks pulled back right before November
Which a small number of traders used to their advantage, utilizing the temporary dip in price to pick up call options for cheap.
And all five of these companies popped yesterday, giving those investors the opportunities to collect huge profits.
For example, a trader bought 1,900 FCEL call option contracts on Nov. 11. The options were set to expire on Nov. 20 and if the underlying stock didnt reach what that trader expected in this short timeframe, theyd walk away with basically nothing.
Whoever bought these options picked them up for $0.09, a transaction totaling around $17,000.
If they sold yesterday when the options were surging, that same trade would have been worth $157,000, meaning one smart investor couldve just made off with $140,000 profit in just three trading days.
And the list goes on
Another single trader entered into a PLUG call options trade on Nov. 9 that had a Nov. 20 expiration date.
They spent approximately $245,272 on that buy.
Yesterday, that order was worth $501,423 a profit of $256,151 in just a week.
It happened with BLNK too, where one lucky trader betting on Nov. 20 call options was set to make over $100,000 in just a little over a week.
And LAC and LTHM saw big spikes in short-term call options with the possibility of eye-popping profits, as well.
We can talk about as many predictions as we want regarding the future of the EV market and the possibilities for investing there
In the end, though, it is just talk.
But money doesnt lie not many traders are willing to put thousands and thousands of dollars into a bet theyre likely to lose.
And based on the profits I saw yesterday, there are people out there with some pretty deep pockets that dont think the EV market is much of a gamble.
Which, to me, is a vote of confidence wed be smart not to take lightly!
Sincerely,
Brittan Gibbons-ONeill
Next article
The #1 Thing Hurting Your Portfolio
Posted November 18, 2020
By Ray Blanco
You may have heard of Joe Granville. In the investing world, he was a larger-than-life persona. And because of his success, investors followed his words to a tee. Joes secret was the exact opposite strategy of what people thought worked
The Path to Treating Alzheimer's
Posted July 30, 2021
By Ray Blanco
Alzheimer's is one of the most heartbreaking diseases out there. But we may be closer to a cure than you think…
Three Pro Tips to Keep Your Head Up When Stocks Go Down
Posted July 29, 2021
By Jonathan Rodriguez
All right, all right! I'm J-Rod and welcome back to Stocks That Rock. Each week, I turn up the volume on a breakout stock that will rock your retirement account. Today, however, we're...
Bitcoin's Knocking on $40K! (What You Need to Know)
Posted July 28, 2021
By Jonas Elmerraji
Just like that, the Bitcoin breakout's back in play. But does it have teeth this time?
Artificial Intelligence Is Under Attack…
Posted July 27, 2021
By Ray Blanco
The campaign against Big Tech has been ramping up and this latest piece of legislation against AI is one of the most restrictive yet. Here's where I believe their thinking is all wrong…
Amazon Accepting Bitcoin?
Posted July 26, 2021
By Ray Blanco
Despite fears of the new Delta variant, the economy's booming. And many of these fears like inflation don't seem to be slowing anything down. All the while, there are some exciting things we're looking at on the horizon.
Apple, Tesla, Biogen: What I'm Looking for in Next Week's Earnings…
Posted July 23, 2021
By Ray Blanco
Earnings season for the Big Tech companies has kicked off! And what a ride thus far. Plenty of companies have beaten their expected revenue goals. And next week I have my eye on...