Posted November 16, 2021
By Ray Blanco
Looking Ahead to a Virtual Earth
Last week, Nvidia (NASDAQ: NVDA) hosted its annual GTC (GPU Technology Conference) event. And as one could imagine, a big topic was the metaverse.
However, Nvidia is using the term "Omniverse" instead...
Nvidia CEO Jensen Huang tells us we will be able to switch from one virtual world to the other as easily as we click on hyperlinks today. And it won't just be a place to play video games, but a place to help make the physical world better.
Nvidia's vision for the metaverse appears to be very different from those forwarded by other companies vying to become dominant forces. 
It sounds strikingly like what I'd expect to see from an open metaverse in which many players can interact across many environments, rather than a series of walled-off virtual realities that operate in isolation from each other. It appears to be a stark contrast from what I think companies like Facebook (or should I say Meta?) are working on.
Huang says collaborating in the virtual space will change the world — and he's not alone in thinking that. 
When asked about the Omniverse, Ian Buck, VP and GM of accelerated computing at Nvidia, described it as, a "simulation engine for...creating and connecting physically accurate virtual worlds."
Perhaps one of the most exciting aspects of this virtual world is its potential to have profound impacts on our physical world. 
For starters, Nvidia is planning on creating a "copy" of Earth within its Omniverse, dubbed "E2." 
Nvidia will be using real-world climate-change data that will run through large-scale supercomputers and AI to virtually replicate the Earth's environment. 
Nvidia is also partnering with Lockheed Martin and forest services on the state and federal levels to create an AI lab that will be used for wildfire prevention and response.
And this is just the tip of the iceberg… 
Buck expects that we'll see a multitude of companies apply this tech to their vertical markets over the next two years. 
This will be especially useful in the deployment of self-driving vehicles and autonomous robots, given that companies will be able to test out new tech virtually before bringing it to the physical world.
It seems like the possibilities within the Metaverse, or Omniverse, really are endless, and I can't wait to see where this tech leads us. 
To a bright future,
Ray Blanco
Chief Technology Expert, Technology Profits Daily
AskRay@StPaulResearch.com
Next article
Don't Call it a Bitcoin Breakdown
Posted November 17, 2021
By Ray Blanco
Following a rally to new all-time highs, it looks like Bitcoin has started to stabilize around $60k.
Crypto Craze: Cryptocurrency Hits Record Inflows
Posted November 29, 2021
By Ray Blanco
There's been no shortage of exciting crypto news lately, and today is no different. Whether the news is big or small, cryptocurrency continues to be one of the most active topics in the world. And while the markets took a break for the holiday last week, cryptocurrency trading was as busy as ever.
Where to Now: What's Next for the Two Biggest Cryptos
Posted November 23, 2021
By Ray Blanco
Bitcoin and ethereum have seen some interesting price action lately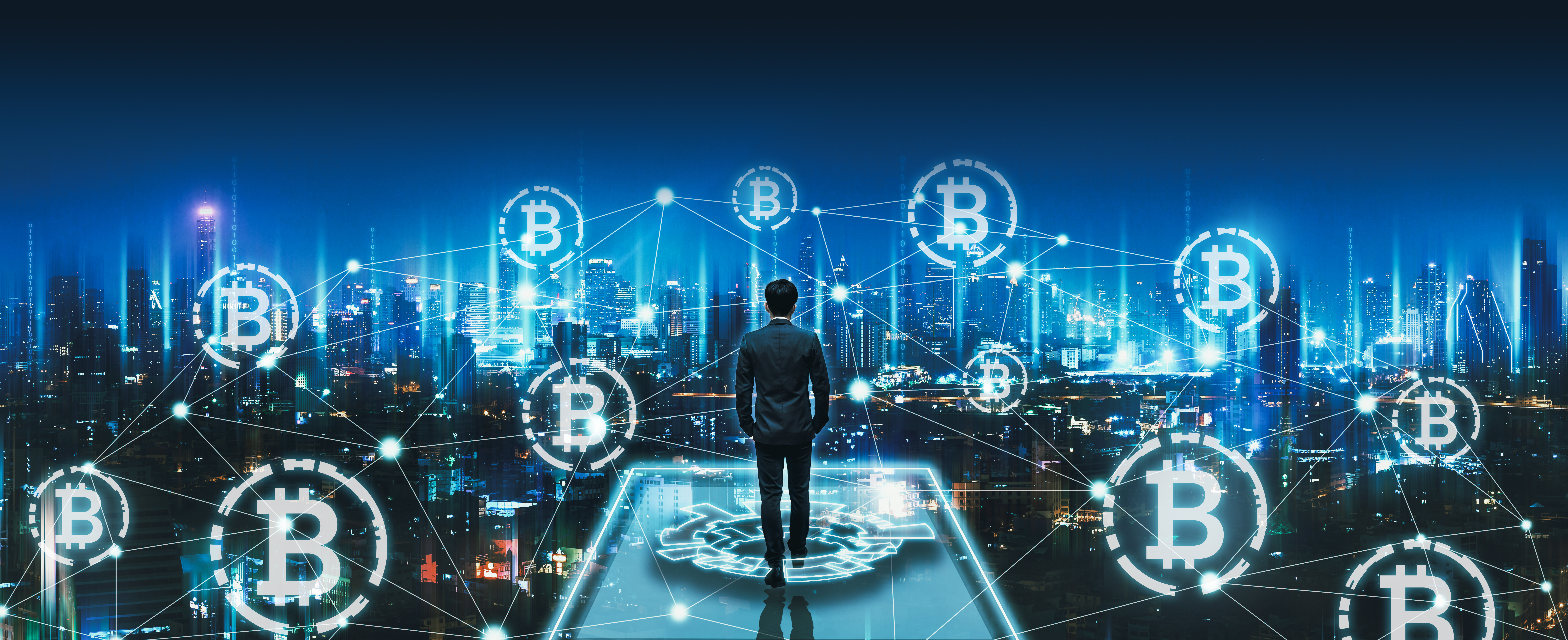 We Might See "Crypto Cities" Sooner Than You'd Think
Posted November 22, 2021
By Ray Blanco
Before we get into today's update, I just wanted to mention that we have a shortened trading week this week. The Market will be closed for Thanksgiving this Thursday and closed for a half day on Friday. With that quick housekeeping note, let's get into it.
Step Into the World of Altcoins
Posted November 19, 2021
By Ray Blanco
There are quite a few coins that have done very well lately, and neither of them is bitcoin or ethereum.
The Future of Crypto is Spelled E-T-H (Not B-T-C)
Posted November 18, 2021
By Jonathan Rodriguez
Here's why ETH is the future of crypto.
Bitcoin Just Got a Major Upgrade
Posted November 15, 2021
By Ray Blanco
It can be hard to keep track of the number of cryptocurrencies there are. It gets even more difficult to keep track of all their applications… Of course, not all coins are created equal and there are some that you've never heard of, or ever will. On the flipside, there are the coins on the forefront, such as Bitcoin. But Bitcoin isn't the end all be all.