Posted November 17, 2021
By Ray Blanco
Don't Call it a Bitcoin Breakdown
It seems like just yesterday that Bitcoin saw that massive 50% correction… But things have turned around for the flagship cryptocurrency. 
Following a rally to new all-time highs, it looks like Bitcoin has started to stabilize around $60k. Even though there has been some backfilling this week, I think there is plenty more gas in the tank left for Bitcoin. 
Looking at how things have gone, bitcoin has gained almost 47% in the past two months… It seemed overdue for a break. 
Earlier today, Bitcoin fell to just a little under $59k. However, as the day went on, things began to turn around. We now have Bitcoin sitting just in the green above $60k. 
Right now, Bitcoin is building solid support at these levels. And resistance around $63k-$65k. It will be critical to see how Bitcoin behaves as it approaches those resistance levels. A breakout there could show us the next leg higher. 
And it's not just price action that Bitcoin has going for it… Like I briefly touched on earlier this week, Bitcoin just got upgraded in a big way. 
This past Sunday, Bitcoin got an enhancement called Taproot. Taproot enables the Bitcoin blockchain to execute more complex transactions, giving it a more competitive edge against coins like Ethereum. 
"More flexible transaction types and lower costs are likely to support greater development of DeFi (decentralized finance) and NFT (non-fungible tokens) on bitcoin, and could set the stage for a wave of technological advancements on the native crypto network," said Noel Acheson, Head of Market Insights at digital currency prime broker Genesis. 
Up until recently, Ethereum has been the cryptocurrency of choice to trade NFTs on. This is due to Ethereum's more efficient ability to process smart contracts. 
Now, I know there are a lot of terminologies getting thrown around right now. Let me break things down a bit...
Smart contracts are computer programs stored on a blockchain that run when predetermined conditions are met. 
They're mainly used to automate the execution agreements so that all participants become aware of an outcome right away. This removes the need for a middleman's involvement and reduces time loss. 
They can also automate workflows, triggering the following action when certain conditions are met.
Smart contracts follow a basic "if/when this, then that" principle that gets written into code on the blockchain.
Until recently, Ethereum's blockchain was more efficient when executing these contracts. However, with Taproot, this gap will start to narrow. And we could see an increase in day-to-day applications for Bitcoin.
And ahead of the metaverse boom, it will be interesting to see where Bitcoin goes from here. 
As always, I'll be sure to keep you up to date on any new developments. 
To a bright future,
Ray Blanco
Chief Technology Expert, Technology Profits Daily
AskRay@StPaulResearch.com
Next article
The Future of Crypto is Spelled E-T-H (Not B-T-C)
Posted November 18, 2021
By Jonathan Rodriguez
Here's why ETH is the future of crypto.
Crypto Craze: Cryptocurrency Hits Record Inflows
Posted November 29, 2021
By Ray Blanco
There's been no shortage of exciting crypto news lately, and today is no different. Whether the news is big or small, cryptocurrency continues to be one of the most active topics in the world. And while the markets took a break for the holiday last week, cryptocurrency trading was as busy as ever.
Where to Now: What's Next for the Two Biggest Cryptos
Posted November 23, 2021
By Ray Blanco
Bitcoin and ethereum have seen some interesting price action lately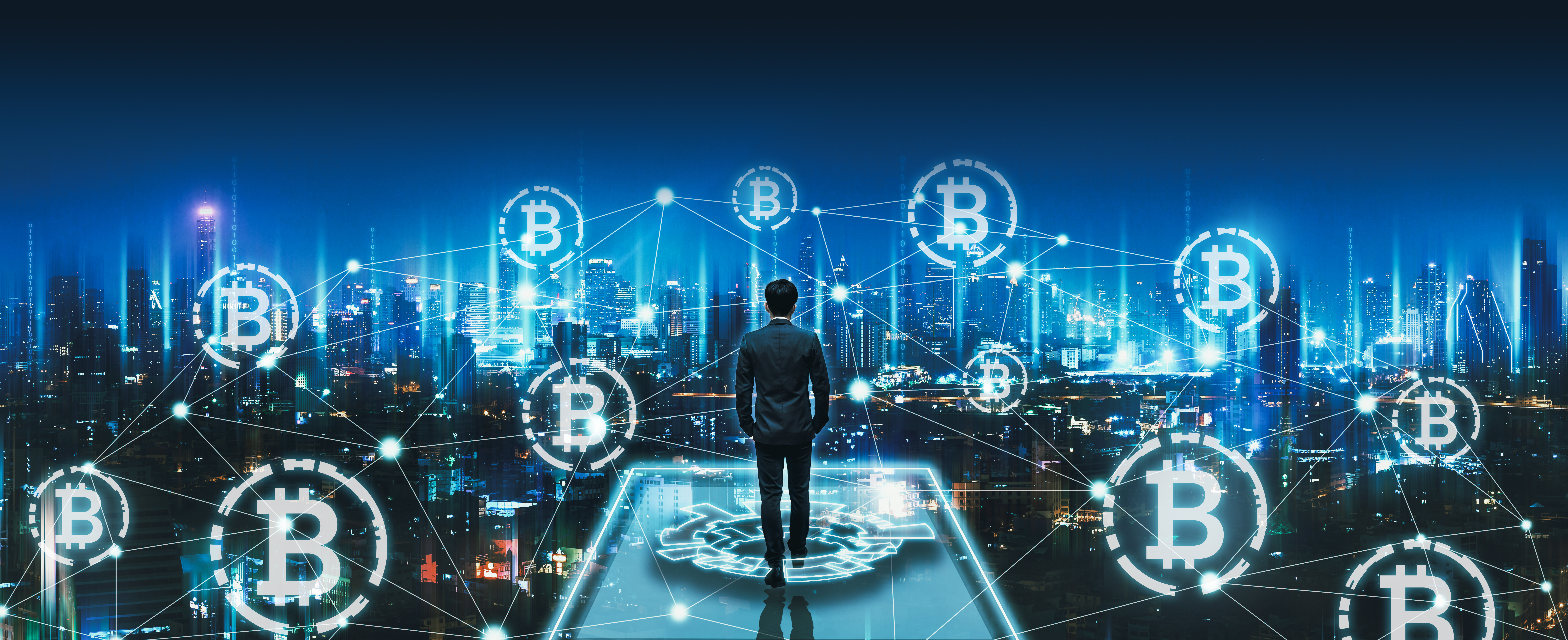 We Might See "Crypto Cities" Sooner Than You'd Think
Posted November 22, 2021
By Ray Blanco
Before we get into today's update, I just wanted to mention that we have a shortened trading week this week. The Market will be closed for Thanksgiving this Thursday and closed for a half day on Friday. With that quick housekeeping note, let's get into it.
Step Into the World of Altcoins
Posted November 19, 2021
By Ray Blanco
There are quite a few coins that have done very well lately, and neither of them is bitcoin or ethereum.
Looking Ahead to a Virtual Earth
Posted November 16, 2021
By Ray Blanco
Last week, Nvidia hosted its annual GTC (GPU Technology Conference) event. And as one could imagine, a big topic was the metaverse.
Bitcoin Just Got a Major Upgrade
Posted November 15, 2021
By Ray Blanco
It can be hard to keep track of the number of cryptocurrencies there are. It gets even more difficult to keep track of all their applications… Of course, not all coins are created equal and there are some that you've never heard of, or ever will. On the flipside, there are the coins on the forefront, such as Bitcoin. But Bitcoin isn't the end all be all.