Posted October 18, 2021
By Ray Blanco
Bitcoin on Pace to Become Bigger Than Ever
Cryptocurrencies have seen a lot of action this year… 
They've gone up in value, down in value, but never seem to fall out of the news cycle. 
And now, it's looking like they could become bigger than ever with this recent rally. 
Investors are recently excited about a new way to trade bitcoin, the flagship cryptocurrency. 
Read below for more on that and everything I have my eye on this week…
1. Bitcoin Futures ETFs 
Whether you're trading Bitcoin directly or indirectly, there are plenty of ways to invest in the flagship cryptocurrency. 
And now, with the launch of the first bitcoin futures exchange-traded fund, investors will be able to trade Bitcoin through The ProShares Bitcoin Strategy ETF.
The futures ETF is set to go live tomorrow, according to the company behind it. 
This ETF has the potential to boost bitcoin's recent rally to even higher highs.
"Before investing in a fund that holds bitcoin futures contracts, make sure you carefully weigh the potential risks and benefits," the agency tweeted.
2. Space Tourism is Right Around the Corner
As the billionaire space race continues, space tourism gets closer and closer to reality. 
In fact, space tourism saw quite a few updates just last week. 
With everything from celebrity endorsements to successful fundraising runs, people are certainly getting excited at the prospect of touring space.
Follow this link to see what you might have missed last week. 
3. Health Apps Become Vulnerable to Hacks 
Third-party health apps are the latest to join the long list of online systems that are targeted by hackers.
As more and more societal functions move to online applications, the need for tighter cybersecurity grows exponentially. 
Recently, health care systems are becoming major targets for hackers. Attacks have only escalated over the past few years as well.
Third-party applications and data aggregators are important for healthcare, but they might now be at higher risk of hacks. 
4. Elon Musk Makes Surprise Appearance at Volkswagen Event
Tesla CEO Elon Musk is taking up headlines this week after making a surprise appearance at a Volkswagen executive event.
Volkswagen CEO Herbert Diess asked Musk to appear at the management event in Austria this past weekend. 
Diess believed that Volkswagen needed a fresh approach as a global car manufacturer in a hurry to jump onto the electric vehicle trend.
"As a surprise guest, [Elon Musk] joined us for a video talk in the evening," Diess wrote in a post on LinkedIn.
5. There's a Big Year for AI Brewing
Biotechnology, chip manufacturers, Academic organizations, and more all stand to benefit greatly from the adoption of AI. 
And that's just the tip of the iceberg... 
As AI technology improves, we could see a massive paradigm shift in the world as we know it. 
Life itself could look quite different in as little as a few years thanks to AI assistance.
To a bright future,
Ray Blanco
Chief Technology Expert, Technology Profits Daily
AskRay@StPaulResearch.com
Next article
Facebook Racing Toward a Metaverse Future
Posted October 19, 2021
By Ray Blanco
Facebook is planning to hire 10,000 new employees to help build the metaverse.
Crypto Craze: Cryptocurrency Hits Record Inflows
Posted November 29, 2021
By Ray Blanco
There's been no shortage of exciting crypto news lately, and today is no different. Whether the news is big or small, cryptocurrency continues to be one of the most active topics in the world. And while the markets took a break for the holiday last week, cryptocurrency trading was as busy as ever.
Where to Now: What's Next for the Two Biggest Cryptos
Posted November 23, 2021
By Ray Blanco
Bitcoin and ethereum have seen some interesting price action lately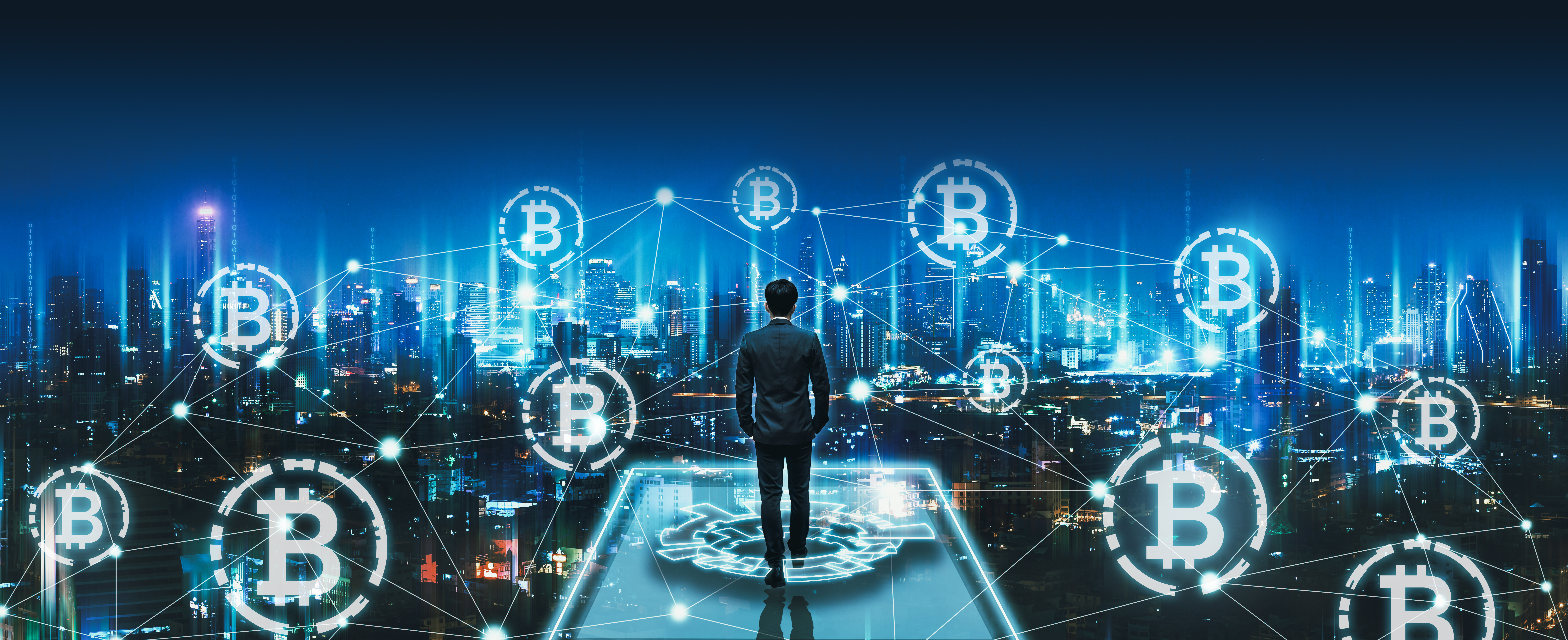 We Might See "Crypto Cities" Sooner Than You'd Think
Posted November 22, 2021
By Ray Blanco
Before we get into today's update, I just wanted to mention that we have a shortened trading week this week. The Market will be closed for Thanksgiving this Thursday and closed for a half day on Friday. With that quick housekeeping note, let's get into it.
Step Into the World of Altcoins
Posted November 19, 2021
By Ray Blanco
There are quite a few coins that have done very well lately, and neither of them is bitcoin or ethereum.
The Future of Crypto is Spelled E-T-H (Not B-T-C)
Posted November 18, 2021
By Jonathan Rodriguez
Here's why ETH is the future of crypto.
Don't Call it a Bitcoin Breakdown
Posted November 17, 2021
By Ray Blanco
Following a rally to new all-time highs, it looks like Bitcoin has started to stabilize around $60k.