Posted November 15, 2021
By Ray Blanco
Bitcoin Just Got a Major Upgrade
It can be hard to keep track of the number of cryptocurrencies there are. It gets even more difficult to keep track of all their applications… 
Of course, not all coins are created equal and there are some that you've never heard of, or ever will.
On the flipside, there are the coins on the forefront, such as Bitcoin and Ethereum. But Bitcoin isn't the end all be all.
Especially on the eve of the metaverse, the landscape for cryptocurrencies will be rapidly changing and improving. And now is perhaps one of the most important times to stay up to date on crypto news...
Read below for more on that and everything I have my eye on this week…
Bitcoin Just Got a Major Upgrade
The flagship cryptocurrency just underwent a pretty significant upgrade this past Sunday.
This upgrade now allows Bitcoins blockchain to execute more complex transactions, carrying the potential to widen the applications of the virtual currency. 
This also makes it a bit more competitive with another cryptocurrency of significant popularity, Ethereum. 
The enhancement, called Taproot, is the most significant change to the bitcoin protocol since the SegWit (Separate Witness) block capacity change in 2017.
Tesla Probed Over Emergency Vehicle Autopilot Crashes
As self-driving technologies advance, there will certainly be some hiccups...
Most recently, the U.S. National Highway Traffic Safety Administration (NHTSA) is looking into a report that a Tesla Model Y was involved in a crash while using its Full Self-Driving (FSD) Beta software.
The driver of the Tesla reported that the car got into the wrong lane while taking a left turn and was then struck by another driver.
Tesla did not immediately comment.
Zillow Flops on Flipping Houses
It was only a few months ago that Zillow felt extremely confident in its AI's ability to value real estate properties…
As it turns out, valuing real estate is a little more complex than Zillow had originally thought. 
Now, Zillow has gone back on the home-flipping side of its business, signaling a crushing defeat. 
Zillow stock plunged as a result and the company now plans to cut around 2,000 jobs.
Nvidia Reveals its Vision For the Omniverse 
For Nvidia, metaverse buzz is misplaced—it's all about the omniverse.
At its annual AI conference, GTC, Nvidia focused on the idea of "digital twins". 
The term refers to simulation software—one where real-world data can become performance predictions.
"A constant theme you'll see [is] how Omniverse is used to simulate digital twins of warehouses, plants and factories, of physical, and biological systems, the 5G edge, robots, self-driving cars, and even avatars," said CEO Jensen Huang in his keynote.
Could You Power Your House With Your Car? 
As electric vehicles become more and more standard, it begs the question, could you power your house with your car? 
One company with an answer to that question is Ford… 
Ford's new all-electric F-150 Lightning can also serve as a generator, using the truck's battery to power your house for up to three days.
This ability uses a technology called bidirectional charging and it could be a lifesaver in a pinch. 
To a bright future,
Ray Blanco
Chief Technology Expert, Technology Profits Daily
AskRay@StPaulResearch.com
Next article
Looking Ahead to a Virtual Earth
Posted November 16, 2021
By Ray Blanco
Last week, Nvidia hosted its annual GTC (GPU Technology Conference) event. And as one could imagine, a big topic was the metaverse.
Crypto Craze: Cryptocurrency Hits Record Inflows
Posted November 29, 2021
By Ray Blanco
There's been no shortage of exciting crypto news lately, and today is no different. Whether the news is big or small, cryptocurrency continues to be one of the most active topics in the world. And while the markets took a break for the holiday last week, cryptocurrency trading was as busy as ever.
Where to Now: What's Next for the Two Biggest Cryptos
Posted November 23, 2021
By Ray Blanco
Bitcoin and ethereum have seen some interesting price action lately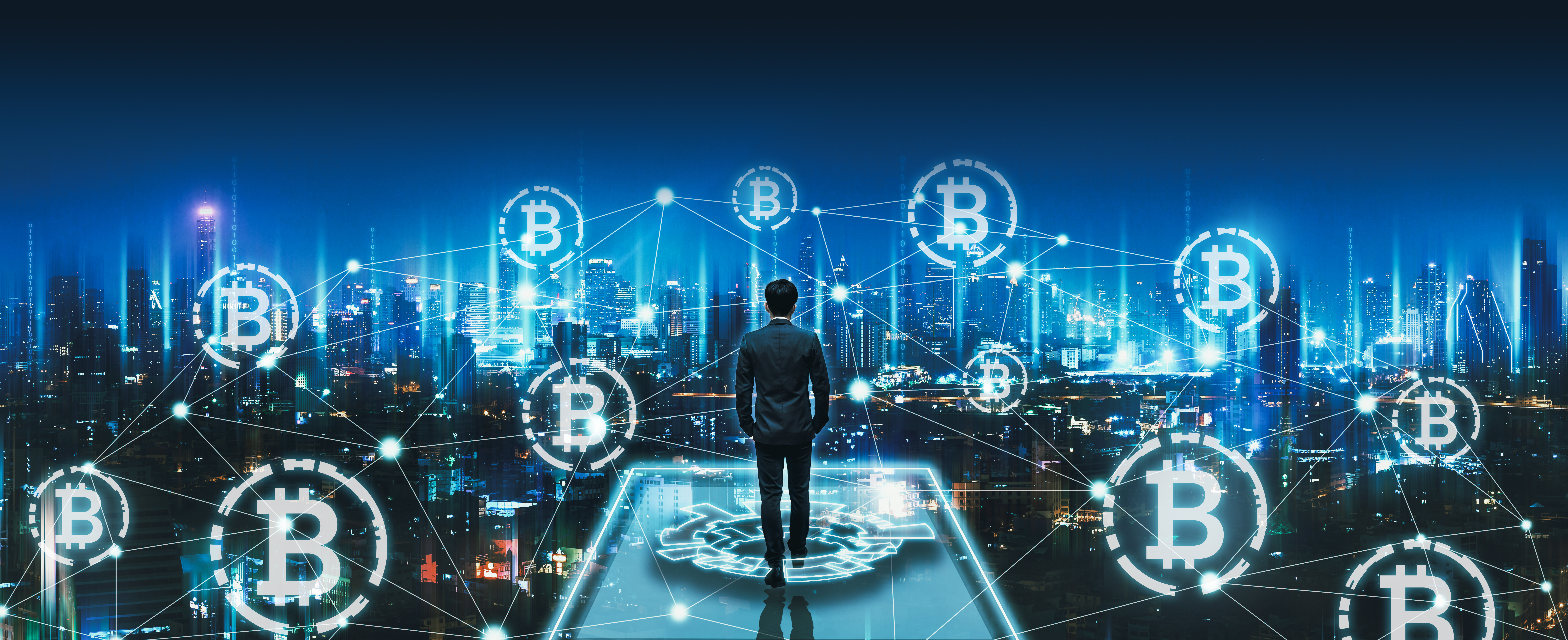 We Might See "Crypto Cities" Sooner Than You'd Think
Posted November 22, 2021
By Ray Blanco
Before we get into today's update, I just wanted to mention that we have a shortened trading week this week. The Market will be closed for Thanksgiving this Thursday and closed for a half day on Friday. With that quick housekeeping note, let's get into it.
Step Into the World of Altcoins
Posted November 19, 2021
By Ray Blanco
There are quite a few coins that have done very well lately, and neither of them is bitcoin or ethereum.
The Future of Crypto is Spelled E-T-H (Not B-T-C)
Posted November 18, 2021
By Jonathan Rodriguez
Here's why ETH is the future of crypto.
Don't Call it a Bitcoin Breakdown
Posted November 17, 2021
By Ray Blanco
Following a rally to new all-time highs, it looks like Bitcoin has started to stabilize around $60k.