Posted October 20, 2021
By Jonas Elmerraji
Bitcoin Breaks out to New Highs! Is $168K Next?
Yesterday was a big day for Bitcoin. And today's an even bigger one!
The ProShares Bitcoin Strategy ETF (NYSE: BITO), the world's very first Bitcoin futures-linked exchange-traded fund, started trading on the New York Stock Exchange Tuesday morning, marking a major milestone for the cryptocurrency.
Analysts at FSInsight are saying that Bitcoin's equilibrium price following the ETF's approval is likely to top $168,000. That's thanks to an anticipated $50 billion in first-year demand for the new Bitcoin ETF. Those numbers are massive, but they sound plausible — funds like BITO are as easy to buy and sell as stocks, so they offer a lower barrier to entry for folks who don't have crypto exchange accounts yet but still want exposure to Bitcoin prices.
And that's already having a super-bullish impact on Bitcoin prices this week.
As I write, Bitcoin is trading at new all-time highs!
As you heard from me last week, I think now that that previous upside barrier has been crossed, we're in store for significant upside in the final stretch of 2021. A test of the $100K level looks imminent from there.
And if the FSInsight folks are right, prices could be headed for an even higher equilibrium level thanks to mainstream Bitcoin demand from the new ETF. 
For now, there isn't much to say about Bitcoin's technical picture versus last week. We're officially in uncharted territory (and that's a good thing for Bitcoin bulls)!
Sincerely,
Jonas Elmerraji, CMT
Next article
Life After Capitalism Includes Bitcoin
Posted October 21, 2021
By Guest Contributor
It is not the old forms of physical capital but the new forms of digital capital that will attract the best of human energy.
Crypto Craze: Cryptocurrency Hits Record Inflows
Posted November 29, 2021
By Ray Blanco
There's been no shortage of exciting crypto news lately, and today is no different. Whether the news is big or small, cryptocurrency continues to be one of the most active topics in the world. And while the markets took a break for the holiday last week, cryptocurrency trading was as busy as ever.
Where to Now: What's Next for the Two Biggest Cryptos
Posted November 23, 2021
By Ray Blanco
Bitcoin and ethereum have seen some interesting price action lately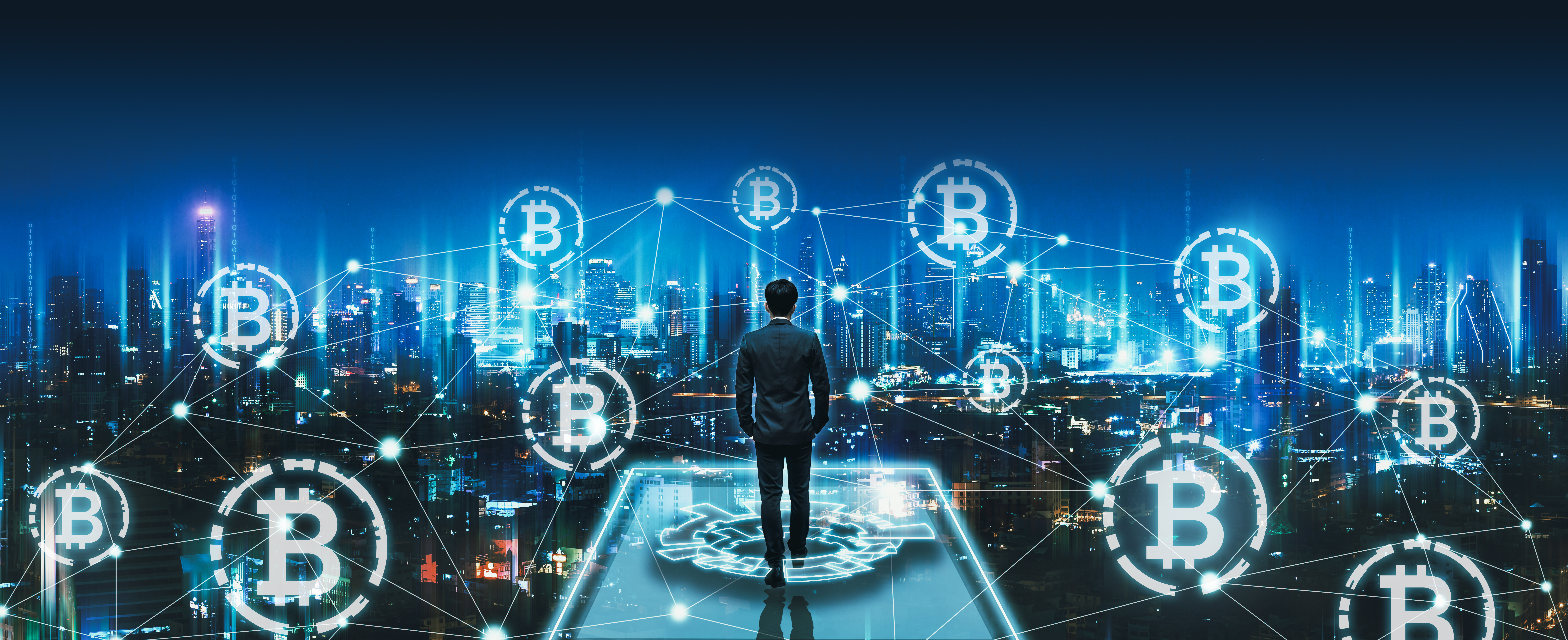 We Might See "Crypto Cities" Sooner Than You'd Think
Posted November 22, 2021
By Ray Blanco
Before we get into today's update, I just wanted to mention that we have a shortened trading week this week. The Market will be closed for Thanksgiving this Thursday and closed for a half day on Friday. With that quick housekeeping note, let's get into it.
Step Into the World of Altcoins
Posted November 19, 2021
By Ray Blanco
There are quite a few coins that have done very well lately, and neither of them is bitcoin or ethereum.
The Future of Crypto is Spelled E-T-H (Not B-T-C)
Posted November 18, 2021
By Jonathan Rodriguez
Here's why ETH is the future of crypto.
Don't Call it a Bitcoin Breakdown
Posted November 17, 2021
By Ray Blanco
Following a rally to new all-time highs, it looks like Bitcoin has started to stabilize around $60k.