Archive
Search By Date
Search By Keyword
Date
Tech Companies Pitch In
Posted February 28, 2022
Less than a week ago, Russia began its hostile invasion of Ukraine. Now, we're starting to see tech companies take a stand against Russian disinformation and even offer asylum to Ukrainian refugees.
Russia Invades Ukraine and The Markets Turn Higher
Posted February 25, 2022
Major US indices crept into positive territory by market close yesterday, with the Nasdaq leading the way as tech names surged.
Will the Government Steal Your Crypto?
Posted February 24, 2022
Nothing is going to stop the technological revolution. What they are doing is enormously scary but it cannot succeed in the long run.
Safe Haven Sorrow
Posted February 22, 2022
Gone are the days of investors viewing bitcoin as a safe haven during times of stock market struggle…
Bank Runs in Canada?
Posted February 18, 2022
Crypto was once for geeks only. Now it has become a tool for saving the working class from obliteration by hegemonic forces within the ruling class financial structure.
When the Government Gets Involved
Posted February 17, 2022
While bright-eyed crypto investors have been gaining and losing fortunes in the break-neck swings that some of these coins see, governments have been scratching their heads trying to figure out how to regulate these extremely volatile currencies.
Tourism Turnaround
Posted February 16, 2022
Since the start of the Covid-19 pandemic all the way back in March 2020, tourism and travel related stocks have been on a complete rollercoaster ride…
What Makes a Good Tech Investment?
Posted February 15, 2022
I've been a successful tech investor for 30 years. In that time, I've watched tech trends come and go. But one thing has stayed the same the entire time…
The Billionaire Space Race Continues
Posted February 14, 2022
2021 was the first year of the billionaire space race, but things don't appear to be slowing down this year…. More flights are being purchased, specifically by billionaire CEO Jared Isaacman. The first of which is scheduled for this year and could put Jared and SpaceX on track to travel deeper into space than any human has traveled in a half century.
When the Deal Doesn't go Through
Posted February 11, 2022
The computer chip business is of national and market importance, and when a big acquisition or merger bid is made, it has to go through layers of government review.
BREAKOUT ALERT: Bitcoin Just Flashed 3 Big Buy Signals
Posted February 10, 2022
Here's why Bitcoin is set up to surge to a new all-time high.
Projecting a Way Out of the Semiconductor Shortage
Posted February 09, 2022
Hundreds of billions will be spent over the next few years as the shellshocked semiconductor industry builds out new fabs and increases output.
Looking for a Tech Turnaround
Posted February 08, 2022
The past few months have been rough for all manner of tech investors…
Crash it Into the Sea: The ISS May Fall From the Sky
Posted February 07, 2022
The International Space Station (ISS) is aging… Cracks are appearing in its facade, space junk is hammering its exterior, not to mention tensions between the United States and its primary ISS partner, Russia, are higher than ever. All of that makes mapping out the future of low-Earth orbit in a post-ISS world more pressing than ever…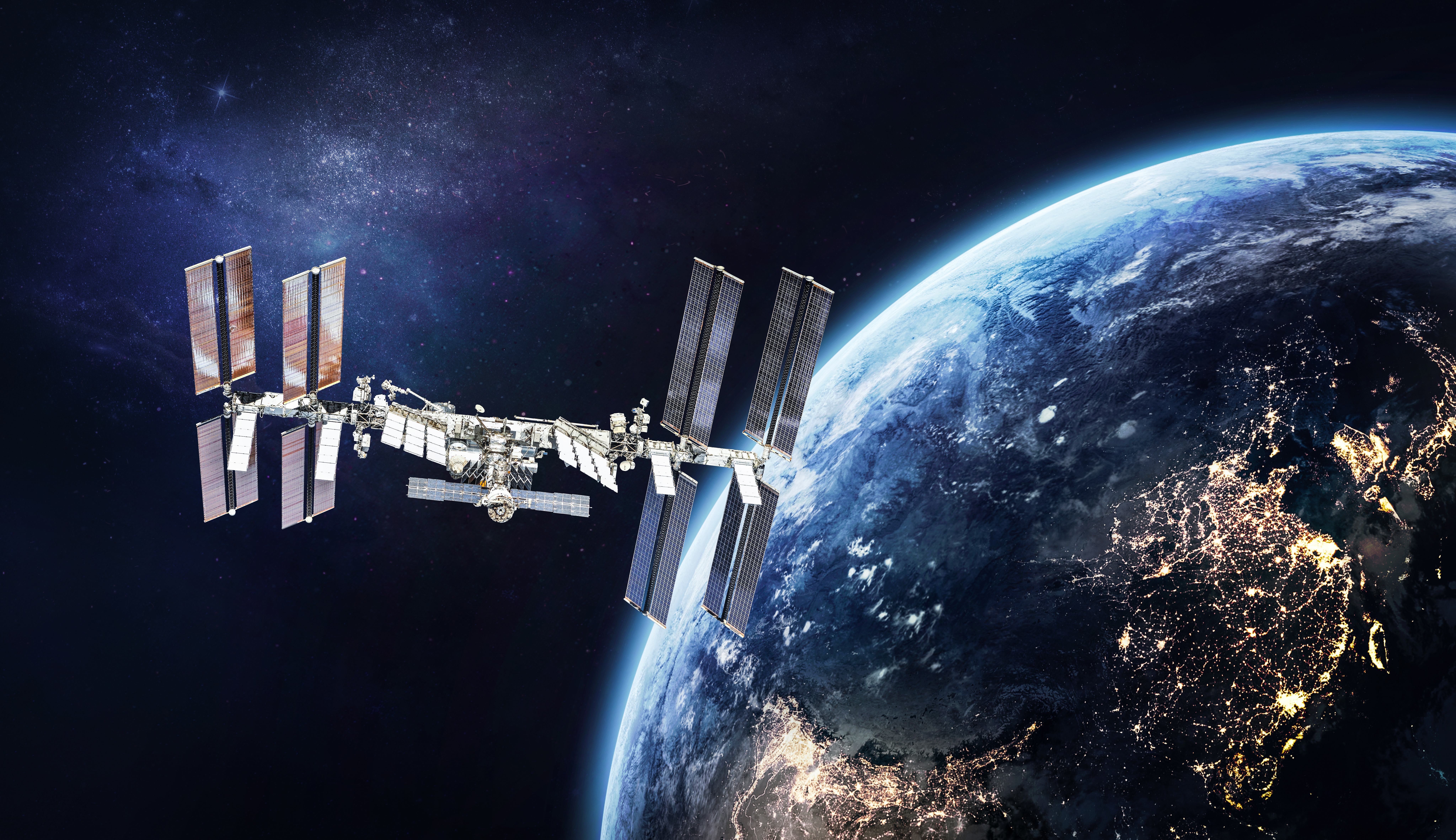 Bitcoin Back Above $40,000
Posted February 04, 2022
A few days after flashing a death cross, bitcoin, the flagship cryptocurrency, is back above that important $40,000 level.
The Secret to Surviving the Fed's Interest Rate Hikes
Posted February 03, 2022
It's J-Rod and welcome to Stocks That Rock. Each week, I turn up the volume on a breakout stock that will rock your retirement account. I've been on assignment for the last...
Bitcoin Slides Back
Posted February 02, 2022
There could be some troubled waters ahead of the flagship cryptocurrency
The Green Gold Generating Billions in Revenue
Posted February 01, 2022
As more states have reformed their cannabis laws, the industry has grown sharply in size and economic clout. With that clout comes political influence.