Archive
Search By Date
Search By Keyword
Date
A Tale of Two Cryptos: Ethereum Breaks Out!
Posted November 30, 2021
Today, we have a little more clarity into what's going on with the two biggest cryptocurrencies.
Crypto Craze: Cryptocurrency Hits Record Inflows
Posted November 29, 2021
There's been no shortage of exciting crypto news lately, and today is no different. Whether the news is big or small, cryptocurrency continues to be one of the most active topics in the world. And while the markets took a break for the holiday last week, cryptocurrency trading was as busy as ever.
Where to Now: What's Next for the Two Biggest Cryptos
Posted November 23, 2021
Bitcoin and ethereum have seen some interesting price action lately
We Might See "Crypto Cities" Sooner Than You'd Think
Posted November 22, 2021
Before we get into today's update, I just wanted to mention that we have a shortened trading week this week. The Market will be closed for Thanksgiving this Thursday and closed for a half day on Friday. With that quick housekeeping note, let's get into it.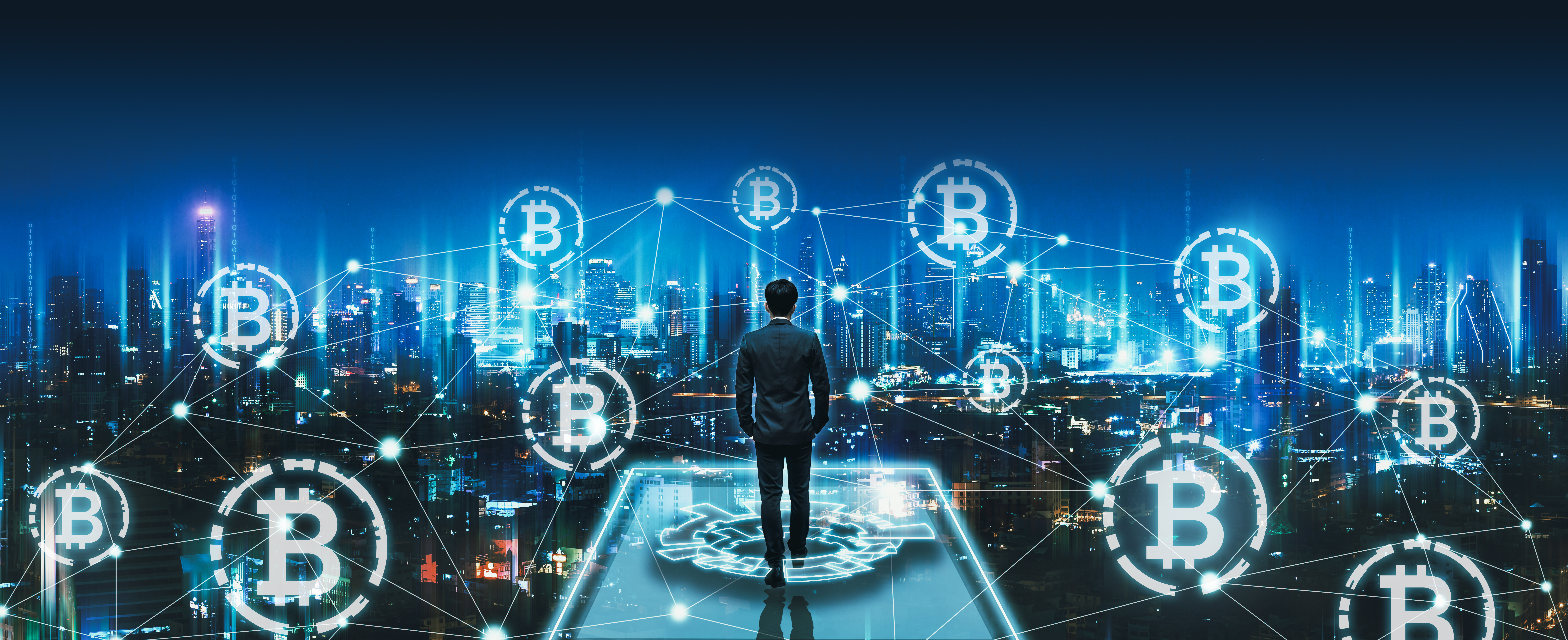 Step Into the World of Altcoins
Posted November 19, 2021
There are quite a few coins that have done very well lately, and neither of them is bitcoin or ethereum.
The Future of Crypto is Spelled E-T-H (Not B-T-C)
Posted November 18, 2021
Here's why ETH is the future of crypto.
Don't Call it a Bitcoin Breakdown
Posted November 17, 2021
Following a rally to new all-time highs, it looks like Bitcoin has started to stabilize around $60k.
Looking Ahead to a Virtual Earth
Posted November 16, 2021
Last week, Nvidia hosted its annual GTC (GPU Technology Conference) event. And as one could imagine, a big topic was the metaverse.
Bitcoin Just Got a Major Upgrade
Posted November 15, 2021
It can be hard to keep track of the number of cryptocurrencies there are. It gets even more difficult to keep track of all their applications… Of course, not all coins are created equal and there are some that you've never heard of, or ever will. On the flipside, there are the coins on the forefront, such as Bitcoin. But Bitcoin isn't the end all be all.
The American Highway Boom is Coming
Posted November 12, 2021
The electric vehicle (EV) boom is coming… Before you know it, combustion engines will be a thing of the past and we'll be using charging stations instead of gas stations.
Will the Chip Industry Be Nationalized?
Posted November 11, 2021
The US will experiment with techno-fascism, even perhaps de facto nationalizing the entire industry, but it will come no closer to satisfying demand.
The Neverending Chip Shortage
Posted November 10, 2021
The chip shortage that's plaguing supply chains around the globe continues with no clear end in sight.
Say Goodbye to Your Gas Station
Posted November 09, 2021
Fully electric cars are finally ready to dominate the automobile industry… and it won't be long before most of the old-fashioned gas guzzlers are off the roads for good.
Chip Shortages Can Cause Gift-Giving Grief
Posted November 08, 2021
I'm sure you've heard about it by now: the chip shortage that's been dominating the news space lately. We are currently experiencing a global shortage of semiconductors, microchips that can be found in all manner of consumer electronics, automobiles, home appliances and more.
BUY ALERT: My Top Crypto Under $2
Posted November 04, 2021
Here's the #1 crypto under $2 and why it could hand you a 65% profit.
Zillow Calls It Quits
Posted November 03, 2021
Turns out predicting home prices is really hard – and much riskier than Zillow's core ad business.
All-Out Semiconductor War
Posted November 02, 2021
There's a semiconductor war going on, here's what participants are doing…
Meta: What's In A Name?
Posted November 01, 2021
Last week, founder Mark Zuckerberg informed the public that the company is changing its corporate name to Meta. Could this be an attempt to revamp the company's reputation? Or is this just the first of many surprises as the company sets off on a new frontier?