Archive
Search By Date
Search By Keyword
Date
What Makes a Good Tech Investment?
Posted October 29, 2021
I've been a successful tech investor for 30 years. In that time, I've watched tech trends come and go. But one thing has stayed the same the entire time…
BUY ALERT: Why the New Bitcoin ETFs Are a Big Deal...
Posted October 28, 2021
Here's why the first bitcoin ETF matters to you... and one breakout crypto that could pop another 20% in the next 30 days.
COVID Forever
Posted October 27, 2021
We'll likely start seeing COVID-19 as something more like the seasonal flu than the politically charged pandemic it's seen as today…
Check Out This Bullish Biotech Buy
Posted October 26, 2021
When it comes to biotech plays, this is one of my favorites
Another Day, Another Facebook Scandal
Posted October 25, 2021
It feels like every week we get a new Facebook scandal… The release of "The Facebook Papers" is a huge black eye for the social media giant. One that could lead to even more calls from regulators and politicians in Washington to break up Facebook.
Why Facebook's Metaverse Push Worries Me
Posted October 22, 2021
A Facebook-dominated metaverse isn't what we should be rooting for since we are the people who will eventually use it.
Life After Capitalism Includes Bitcoin
Posted October 21, 2021
It is not the old forms of physical capital but the new forms of digital capital that will attract the best of human energy.
Bitcoin Breaks out to New Highs! Is $168K Next?
Posted October 20, 2021
Yesterday was a big day for Bitcoin. And today's an even bigger one!
Facebook Racing Toward a Metaverse Future
Posted October 19, 2021
Facebook is planning to hire 10,000 new employees to help build the metaverse.
Bitcoin on Pace to Become Bigger Than Ever
Posted October 18, 2021
Cryptocurrencies have seen a lot of action this year… They've gone up in value, down in value, but never seem to fall out of the news cycle. And now, it's looking like they could become bigger than ever with this recent rally. Investors are recently excited about a new way to trade bitcoin, the flagship cryptocurrency.
Bitcoin Is Within 12% of All-Time Highs! Here's What's Next
Posted October 13, 2021
Technically speaking, Bitcoin couldn't look much better right now…
Can We Support a Nation of Electric Vehicles?
Posted October 12, 2021
Public and private entities alike are gearing up to spend billions of dollars building out the critical infrastructure needed for the influx of electric vehicles set to hit the road over the next decade.
Whistleblowers, Data Breaches, and Why it Matters
Posted October 11, 2021
Facebook continues to take up headlines once again regarding Instagram's effect on the mental health of teens. Also, the list of recent data breaches gets longer with global streaming platform Twitch as the latest victim. Lastly, Tesla moves its headquarters. Updates on all this and more are in today's update.
Today's Tech Leaders Set the Metaverse Stage
Posted October 08, 2021
The stage is set for the metaverse to explode as one of the biggest tech trends of the 2020s. BUY ALERT: My Top 3 "Under the Radar" Cryptos-2
Posted October 07, 2021
J-Rod reveals his three favorite under-the-radar cryptos... and shows you how each one could hand you a swift gain of at least 30% apiece.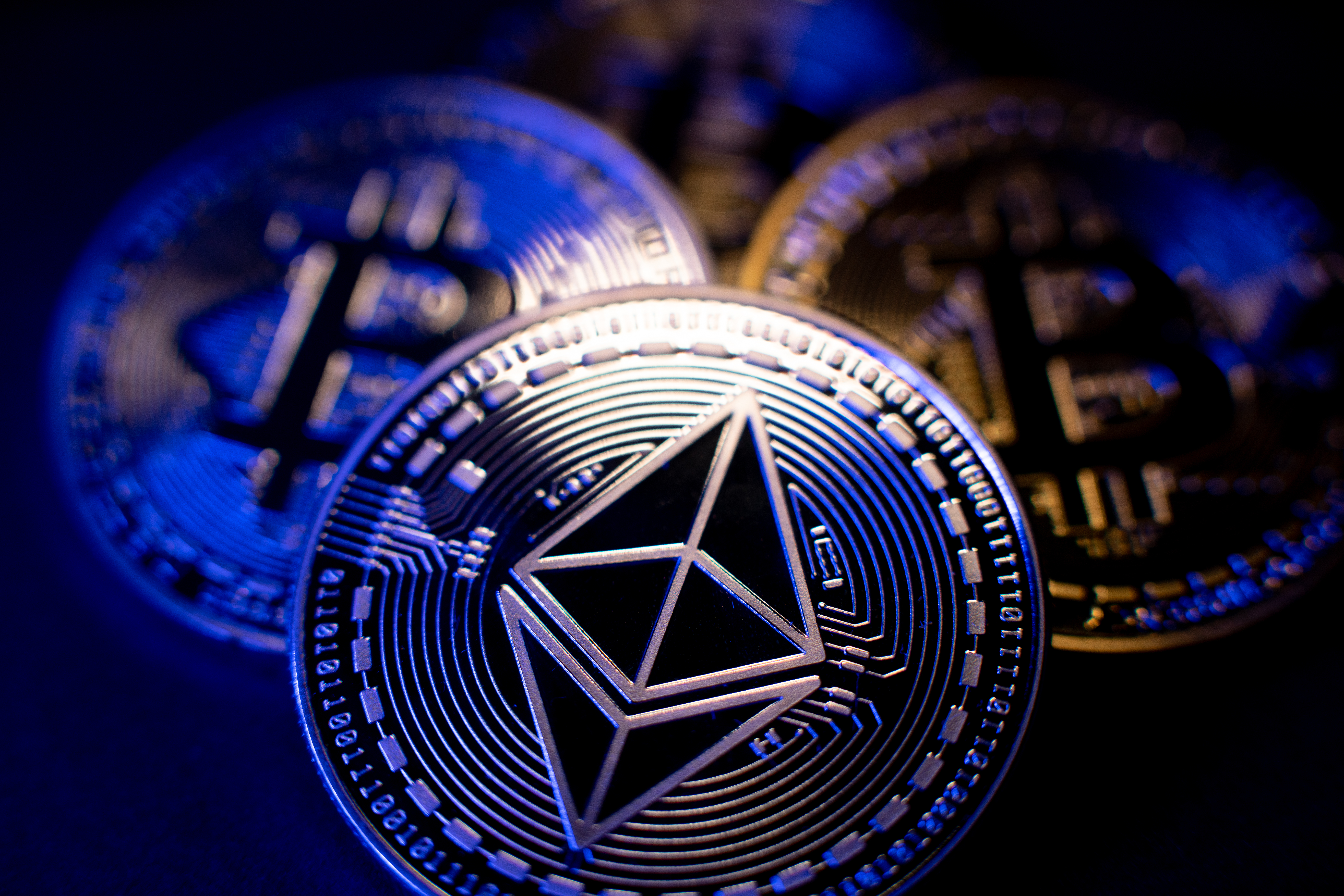 Bitcoin vs. Facebook -- Plus, More on Brazil's Bitcoin Bet
Posted October 06, 2021
Facebook gets swatted lower while Bitcoin surges back.
Bitcoin Quietly Sneaks Back Above $50,000
Posted October 05, 2021
Despite all the chop in the market, Bitcoin manages to power its way back over that $50,000 line.
Can't Keep Crypto Down
Posted October 04, 2021
Despite recent crackdowns, cryptocurrency trading is alive and well. Facebook and Instagram go down following a massive whistleblower reveal. Plus, more on the right-to-repair movement and an update on a cloud computing procurement from the U.S. Department of Defence.
What Makes a Good Tech Investment?
Posted October 01, 2021
I've been a successful tech investor for 30 years. In that time, I've watched tech trends come and go. But one thing has stayed the same the entire time…